I would like to have Terms and Conditions printing on our Infusion Invoices.
Solution
Stored in the Infusion / Reports folder are two files Terms.frt and Terms.frx. Copy and paste into the Custom folder. 
These have sample (Latin) text which needs to be edited to contain your own Terms and Conditions.   
If you wish to add more than will fit in the blocks of 255 characters you can enter an image. To do this open the file Terms in the Report / Label editor, delete out all of the Latin text until you have a blank document. Using the Report Controls insert the image of the Terms and Conditions.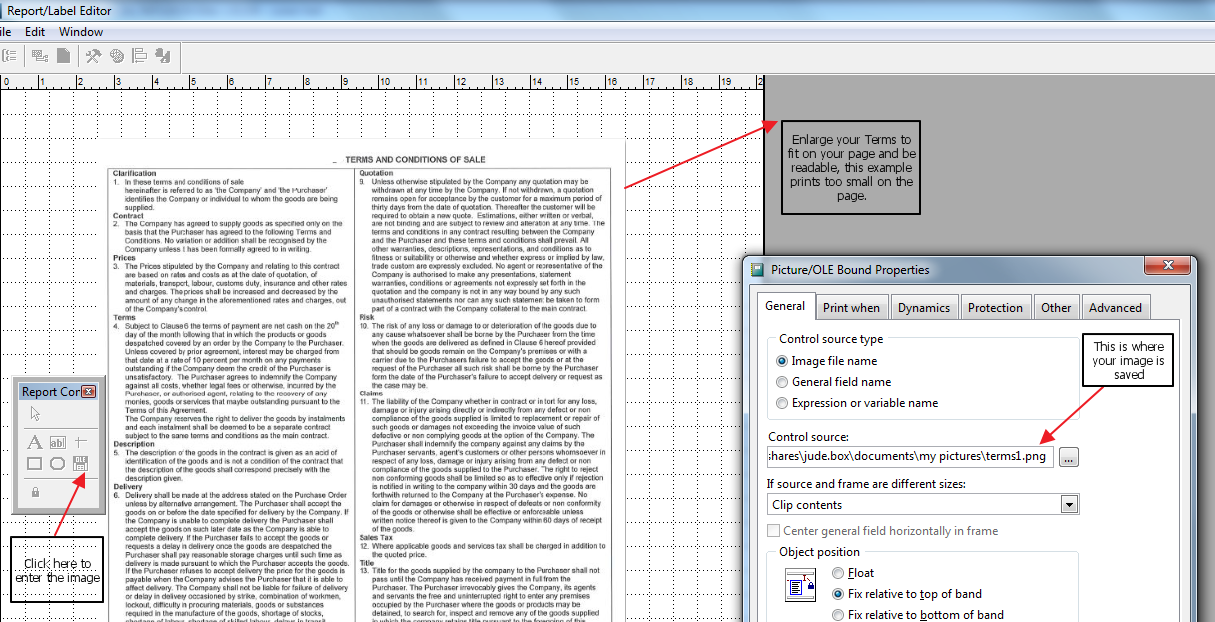 Once the layout has been edited go to Admin / Defaults / Manage Customer Defaults - Invoices tab and tick the Print Terms and Conditions flag.