I have run my Customer Sales Analysis Report and compared that with my customer history why am I seeing different values.
Reprint Customer Sales analysis Report Sort by Customer / Invoices/ Product code
Check for invoices with a negative Qty and positive Sell Rate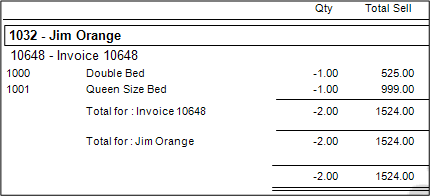 Open Invoice in Read only and check if the invoice includes build-ups look for /B in the code field
If these are identified, check the Partially Posted Invoices Report.
Admin / System Reports / Partially Posted Invoice Report
Use the same date range used for the customer sales analysis report
This report records Invoices that have not fully posted to all tables, usually due to a system crash or other event. If the missing Invoice (or any invoice) populates on this report, contact your Certified Partner or Infusion Support to check and possibly fix these Invoices.
*Currently Jobs with Deposits record in this report in error.