We want to include URLs in Emailed Layouts with the courier information on it. How do we do this?
Solution
Open the preview screen and select the three shapes at the top.
On the PDF tab, make sure that your Foxy previewer setting for PDFs is set to not 'Render pages as images'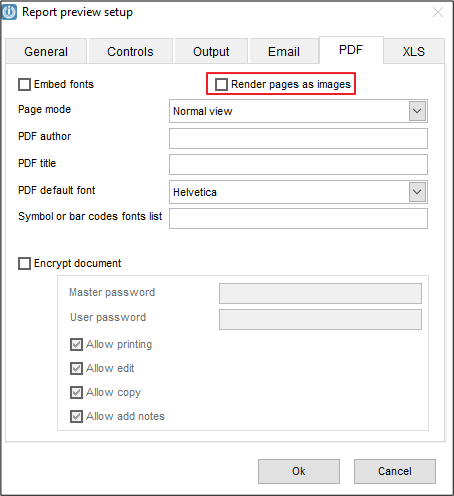 Include the URL address on layout (Ask Support or your Partner to edit the relevant layout) - it may help to identify it as a URL by printing it blue and underlined
When the attachment is opened, it is normally possible to click on the URL and go to the Courier Company Website.
This will depend on the PDF reader you are using.
Alternative Courier Companies can be added.
Some PDF readers will not allow the customer to click on the URL address, and the customer would have to manually enter that address into their internet browser
To show the Tracking Number
From Admin / Defaults / Manage Customer Defaults, select Invoice Fields and rename Text 1 to Tracking
When entering Invoices, under the Custom Fields tab, add in the Tracking Number
On the invoice it will show the tracking number and the URL for the Courier Company