Infusion Software allows Sales Representatives to be notified by email about their customers latest purchases.
To receive emails, the Sales Rep must have a business email recorded against their profile.
Add a Business Email
To add a business email address, go to Staff / Manage Staff.
To update, right click Modify on the staff profile.

Add the staff members Business Email Address and Save.
Warning reminder – Some changes only take effect when users logs off and back on.
Set email notifications
To set invoices to send email notifications to Sales Reps, go to Admin / Manage Email Defaults.
Select the Invoices tab and check the tick box – Send BCC to Sales Representative, as indicated below.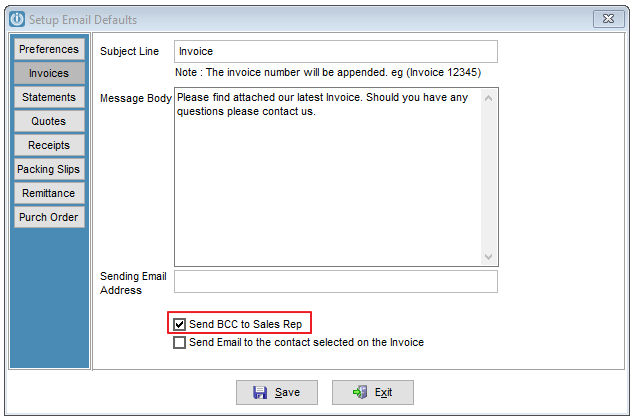 Save to record the setting.
Customer invoices will now be emailed to the Sales Rep as well as the customer when the invoice is processed.