The software has the ability to reward customers with Loyalty Rewards based on the dollar value of sales that have been made.
Customer Set Up
Admin / Defaults / Manage Customer Loyalty Defaults
Set the Sales Value and reward Value, by selecting repeat the Customer will get the repeat reward every time they reach the sales value.
Use the tick boxes to show the information that will appear on the POS dockets and Invoice.
Admin / Defaults / Manage Customer Defaults - Invoices. Select Show Loyalty Information on Invoices.
Set up the Financial GL Code
Set up a General Leger Account in the Balance Sheet using the GL ID. This must be set as inclusive for GST and remain an Income Transaction account.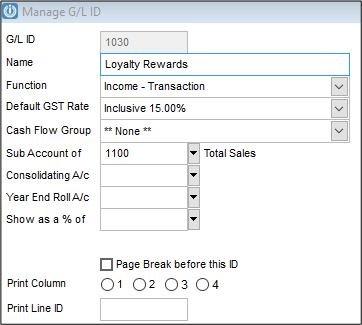 Create a Product Code
Using the Description of Loyalty Reward set the GST Inclusive price to be the same as used in the Reward Value.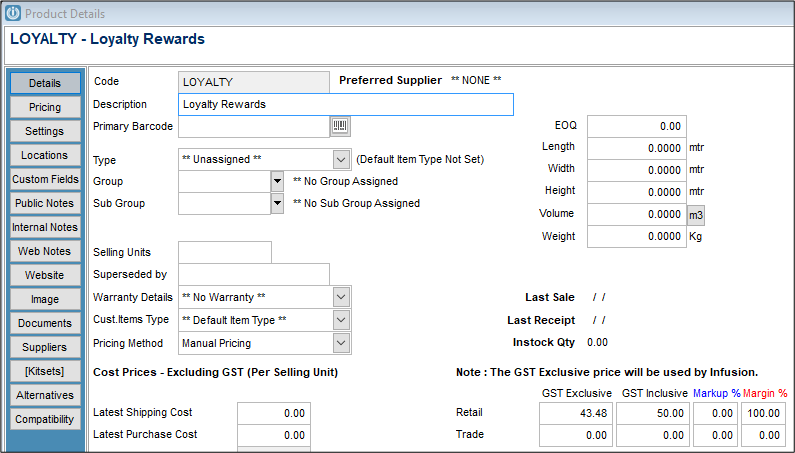 On the Setting tab, link the Sales G/L to the GL code that was created previously.
Untick Track Quantities, Allow Discounts and Use Discount Matrix. You do not want to give a discount on Rewards Points.
Enquiry on Customer Rewards
To see the balance of the Loyalty Rewards, open the Customer Enquiry screen and under the details tab are the Rewards details.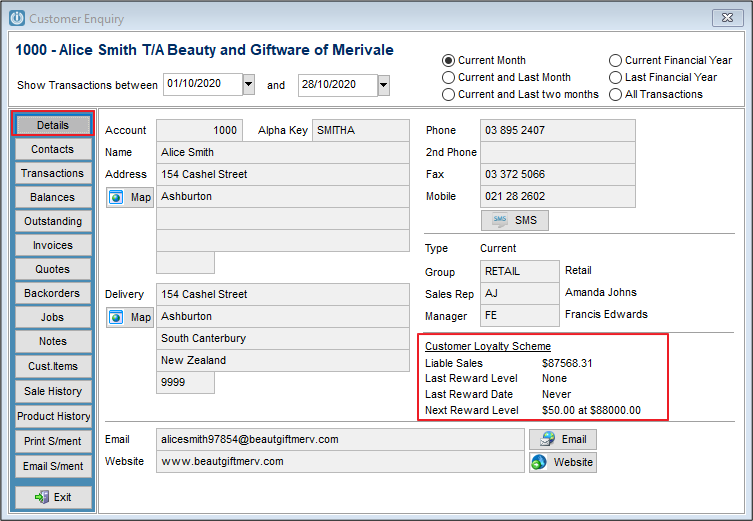 Processing Customer Loyalty Rewards
Customer / Process Loyalty Rewards
A prompt will appear asking to Reset the Loyalty Balances to Zero.
Select Prepare to see the the balances for all Customers.
Select the Rewards to be processed and Print.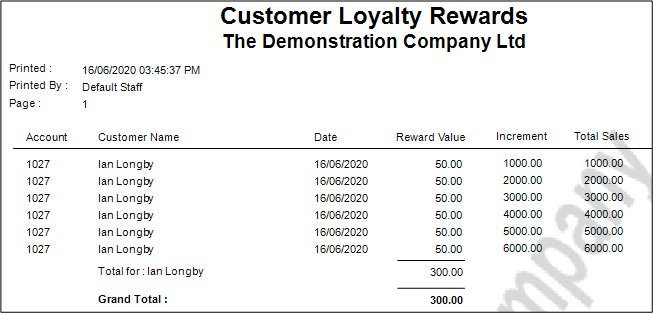 Once printed a prompt will confirm these rewards are actioned.

Processing a Sale with Loyalty Reward Redemption
Create the sale as usual.
Sell the Product Code Loyalty as -1 and the dollar value
Before processing the sale the loyalty rewards must be processed.
The updated Reward information is printed at the bottom of the screen.
Any Actioned rewards will show as yellow on the Customer Loyalty Screen when the box is ticked.