Clients going to print statements have reported this error.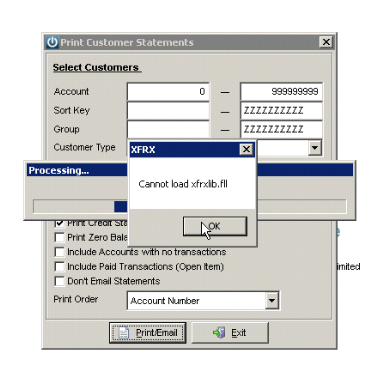 To solve you need to copy in the xfrxlib.fll file to the Infusion folder. This file will exist in the Clients folder but replacing it solved the problem.
The client will also need to delete out any Email Statements that were created when they pressed the Okay button (these will be blank).