The Customer and Supplier verification reports show the Transaction Balance and the General Ledger Balance as exactly double the value of the Customer / Supplier Balance.
This occurs because a second record has been created in INFDATA.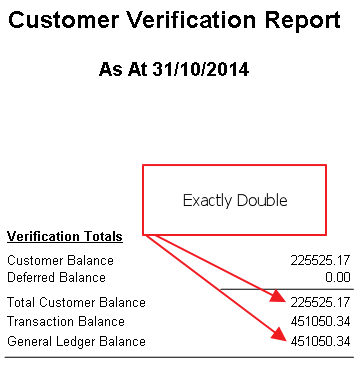 A Partner or Support Staff member will have to use command mode to resolve the problem.
Flag the second, blank record in INFDATA to be deleted and the problem will be sorted.

The opening screen will also show  () when there is a blank INFDATA record.
See Ticket 11015