The Electronic Marketing option is available under Customer / Electronic Marketing menu

Templates can be selected from the first drop down is using a SMS.
Select the Output, either SMS, Email or a third party supplier such as Mail Chimp under the Selected Output.
Depending on the Output the Carrier is then available.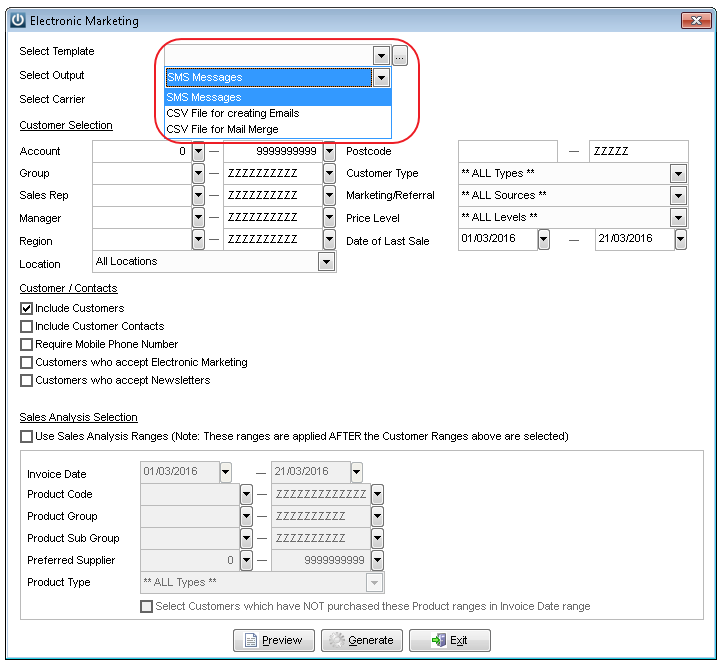 A wide range of options are available to select the range of Customers and this can be extended using the Sales Analysis Range. 
Use the Preview to view the different Marketing Messages.
Generate will create the file or the SMS record