Version 8.410 has seen the introduction of the option to prompt to print delivery labels when saving or posting Invoices. 
A flag must be set up under Admin / Defaults / Manage Customer Defaults > Invoices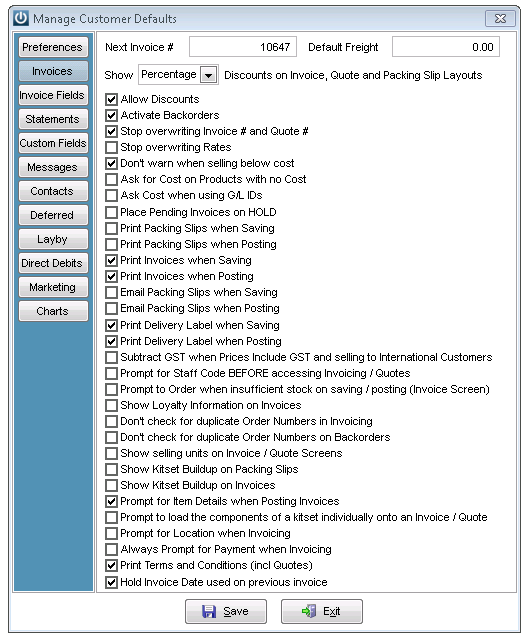 When printing a packing slip or invoice the following prompt appears as the User selects either Save or Process (or both).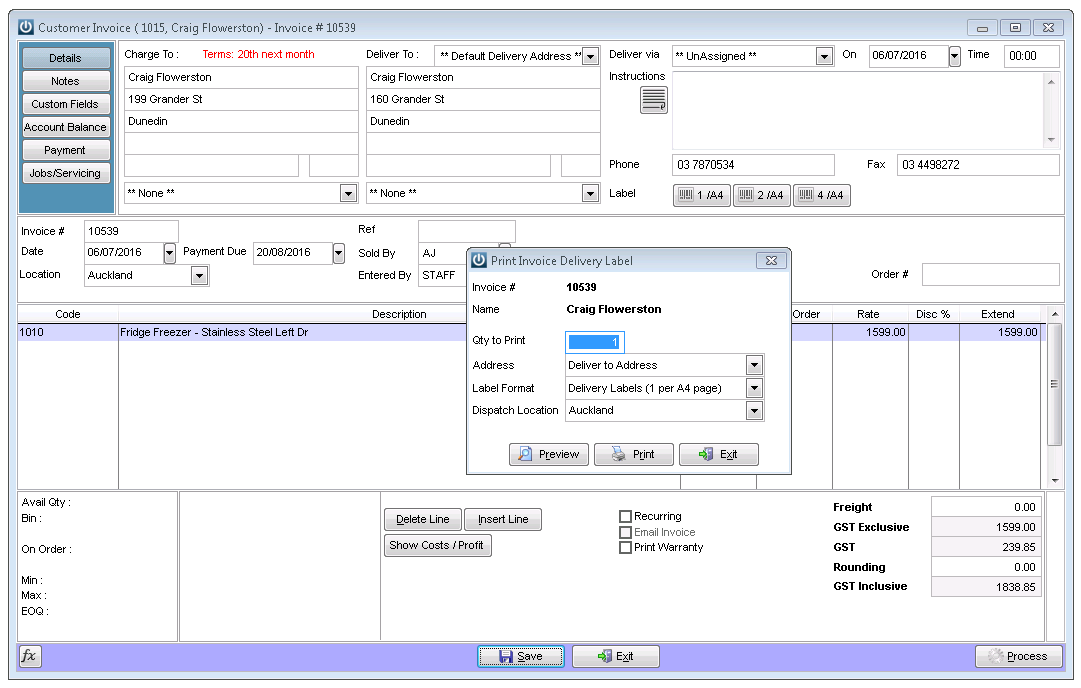 The printed Delivery Label will look similar to below depending on the size selected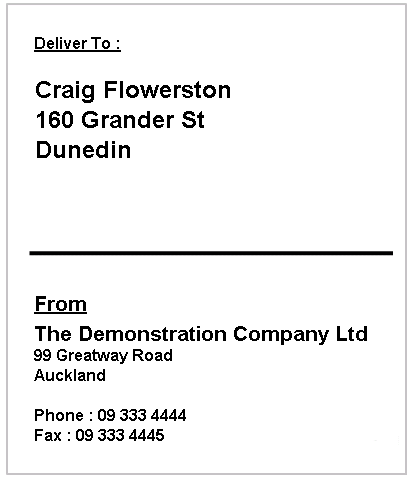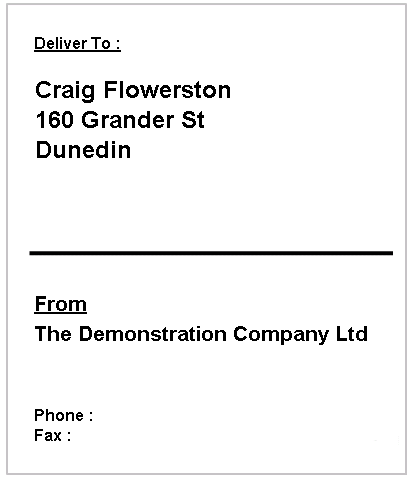 If details are missing like the example on the right these should be entered by going to Admin / Settings / Products / Locations selecting the relevant location and entering the physical details.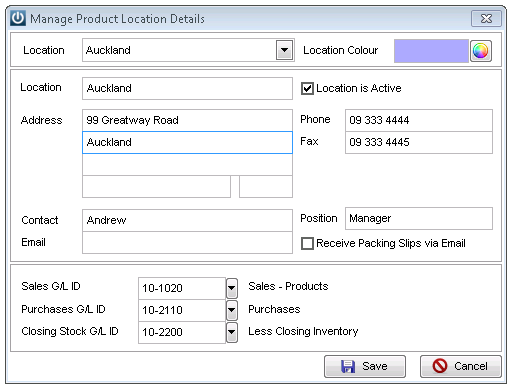 For these changes to take effect save and log off Infusion.  Once restarted Delivery Dockets will print the correct address.