The Process of adding a Quote to a Job involves moving the Products you have Quoted your Customers and then directing the staff to install them.
If we start from the Quote screen and select the Job button, the option to select an existing or new job appears.
If selecting an existing job you will see all of the existing Job's, navigate to the relevant one.  If selecting a new Job one will be opened.
This screen will also appear.  The Products from the Quote must be placed onto the Job.  Use the Select All button here or
If adding from a job use the assign quoted button.
But the products from the Quote must be put onto the Job, or they will not be removed from your inventory when the Job is turned into an Invoice.
Once the Job is complete, if your system defaults allow you to see the Job Management Invoice Detail Setting Screen
This option will allow you to invoice using the Actual Costs from the Job.  But the Red Warning tells you that there is a Quote.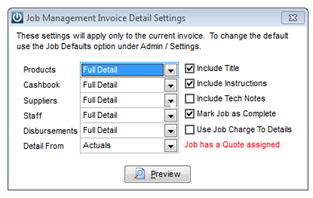 Change to Quote to use the Quoted Price.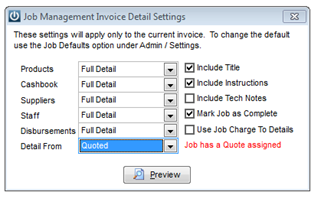 The Invoice will be the same as the original Quote.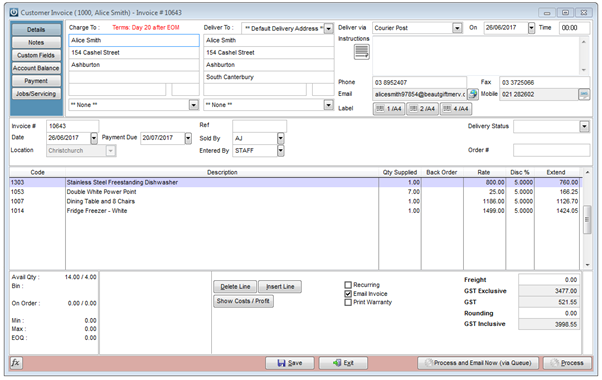 But, if the Products are not added to the Job, they will not be removed from stock when Invoiced.  The Job Management Module system removes Products when they are added to the Job, not when the Invoice is created.