When I look at the Job Scheduler I am seeing extra lines at the top of this screen, what are they?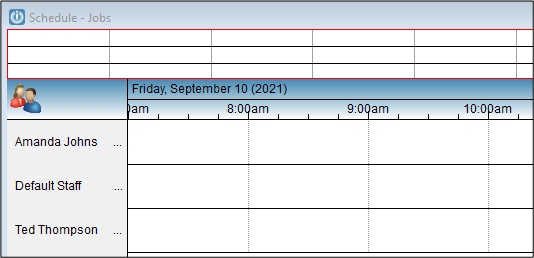 Solution
These lines appear when the Show Map box is ticked.
The Map is used to see a broader time frame for scheduled jobs. It gives a visual picture of Jobs over the selected period. Click in the map section the area you want the scheduler to display.