Why can't I edit the Rate in an invoice that has come from a Job?
Solution
When a Job has been turned into invoice, the lines can only be edited prior to the invoice being saved. Once it has been saved, no changes can be recorded.
But, depending on the Job Defaults, users may be able to add lines sand edit cost prices.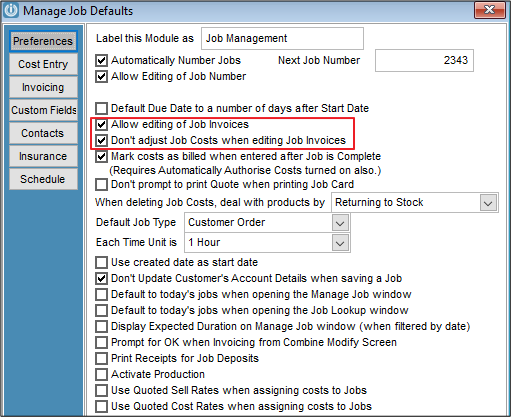 If the Rate is incorrect, this can be edited by:
Right clicking in the Code column and opening the Product Code and changing or checking the retail pricing can be reset this rate.
Using F8 in the rate column
Editing the Markup percentage when Show Costs is selected.