When running a reindex it will notify users if any Jobs with No Locations are found. This is a holdover from a previous version that did not assign a location to jobs.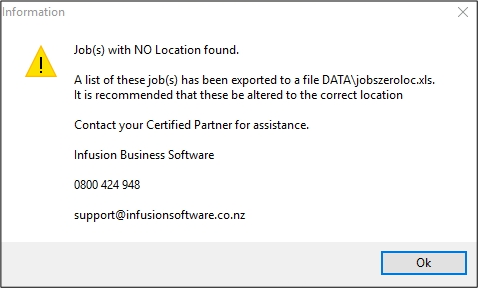 The list of the jobs has been exported to Data\jobszeroloc.xls. Please view this report and open the jobs and assign a location. If this is not done, the message above will continue to be received each time a reindex is done.
If further help is required contact you Partner or the Support Team.