To install Integrated EFTPOS into Infusion you will require a new Licence Key. From Admin / Other / Enter License Information enter the required number of users in the EFTPOS box (this can't be more than the number of POS users) and send the form (faxed or scanned/emailed) to Infusion Business Software Limited (details are on the form)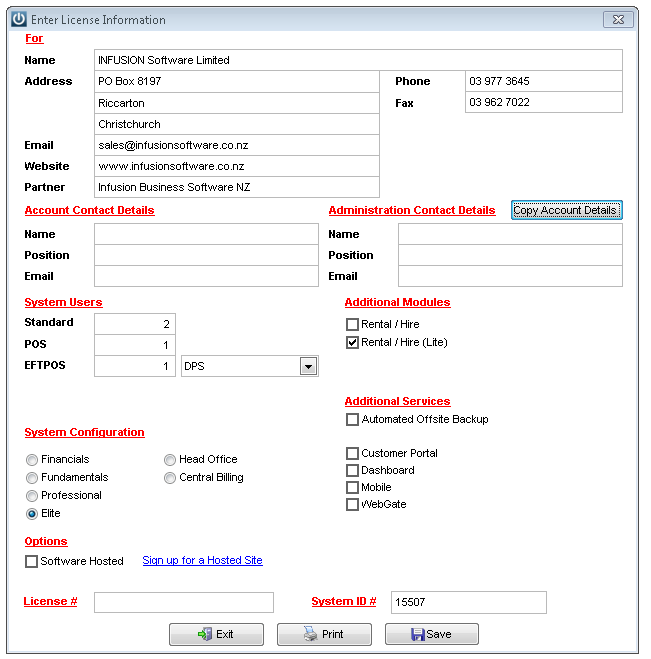 After this is done and your Integrated EFTPOS system has been installed, change the following POS defaults:
Make sure that the POS printer is set up first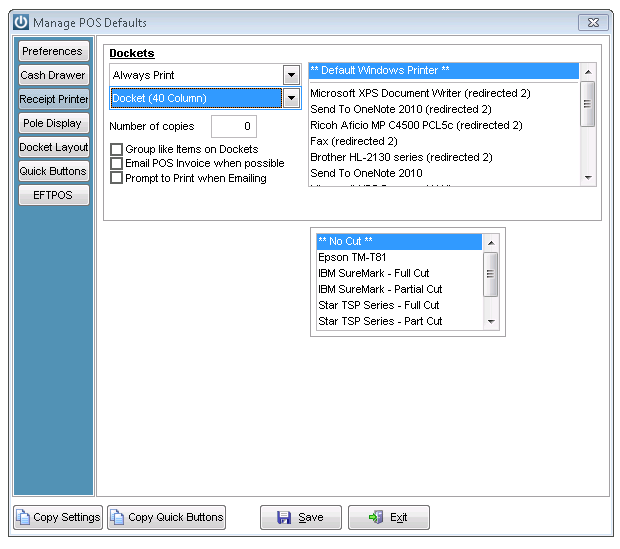 Finally go to the EFTPOS tab, tick "Use EFTPOS Integration" and from the drop down window select the relevant Supplier ie DPS, VeriFone or Tyro.  Are you printing the Merchant Copy of the Docket?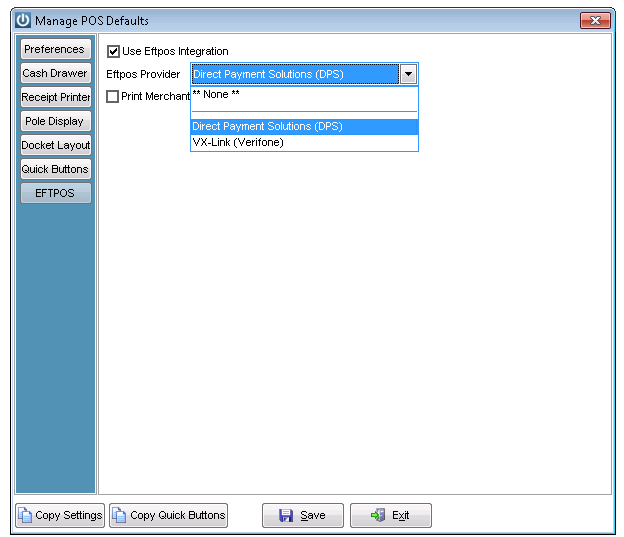 For Verifone: Check the STOP Bit. It usually defaults to 0 but should be 1 in most cases on a COM Port. 
Usually the values are
9600
8
1
None
Once this is done go to Admin / Settings / Manage GL Cashbook / Manage Banking Groups.  For the Banking Groups, check the Banking Method and edit any that may be processed via the EFTPOS Terminal. You will see the pop up screen below,  answer accordingly.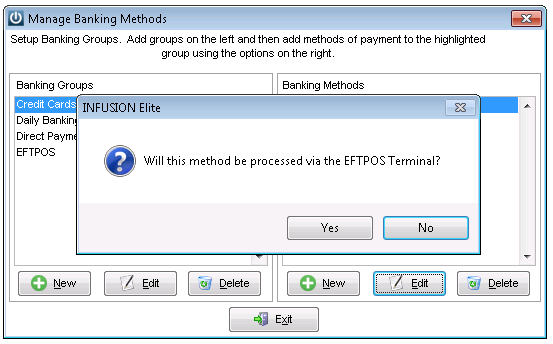 It is also recommended that you add a new banking method for offline EFTPOS payments.