When a POS transaction is entered, the sale will be assigned to the signed in user by default.
In most places this will be POS. The logged in user is displayed at the bottom of the screen along with the date and time.
It is recommended that the sales are attributed to the actual staff member who is entering the sale each time.
To do this, go to POS defaults and select Ask for Rep on each Sale
The the POS screen is opened, a prompt for the Staff Member will appear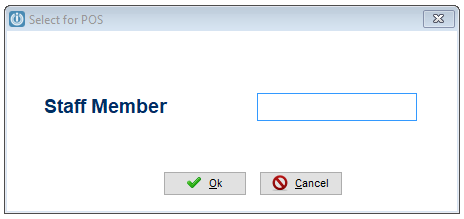 The bottom of the POS screen will now display the correct sales person.
The drawer contents report will now show the initials of the signed in user. EXCEPT if a Sales Rep is assigned to the customer and this will display.