When I try to process my Farmlands transaction in POS I am getting a message" When an Integrated Payment method is used, it must be the only payment method for a transaction.
Please alter the selected payment methods."
But there are no other Payment Methods selected. What is wrong?
Solution
The Farmlands Card will be displaying in Red and not Blue.
Go to Admin / Settings / Manage Banking Groups and check the setup of the Farmlands Card. This should not be ticked to Process via EFTPOS Terminal.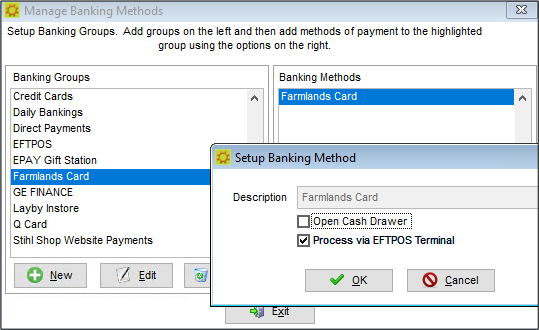 This payment method is unrelated to the EFTPOS Terminal.
Untick this flag and the invoice will be paid per the correct instructions.