The ability to add a specific markup based on the Product Groups is set up under Admin / Settings / Products / Manage Product Groups, under the Markups tab.
Add the required markup and tick to activate.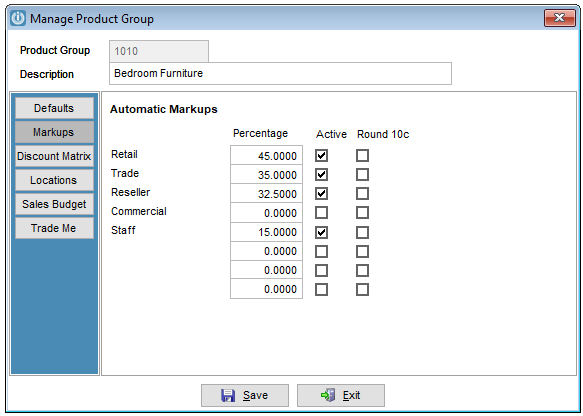 On a Product code, insure the Group is set up correctly and then change the Pricing Method to Product Group Markup.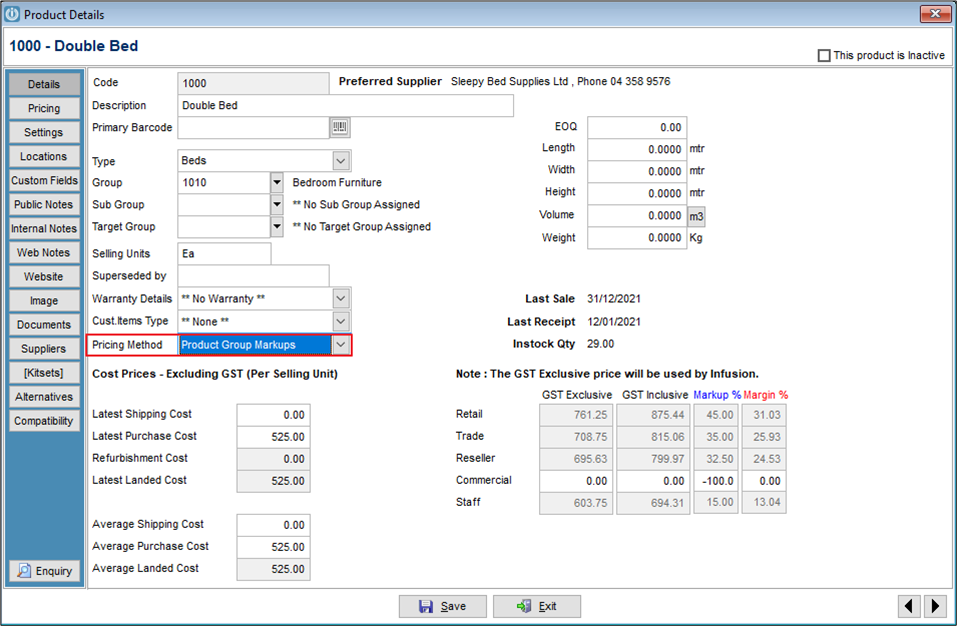 Note how the Pricing levels are now greyed out and cannot be edited.
When new stock arrives, the user no longer get the prompt to say the Cost Rate has changed, do you want to update the selling price. The Retail price is automatically updated by the markup set.
Note: The same markup will be applied to all products in the group, regardless if they cost $1.00 or $1,000