An invoice should have been charged to an account, but the payment method Account2Account was selected instead.
Solution
Same day:
Raise a credit manually, the credit recharge utility is not available on transactions where the payment was receipted at the same time the invoice was posted.
Yes, you want to process the refund transaction

In the drawer contents report you will have a matching debit and credit
Different day:
It is recommended that a credit is raised in the Manage Invoices screen and posted. Do a Customer payment, selecting Account2Account. This will also prompt as a refund.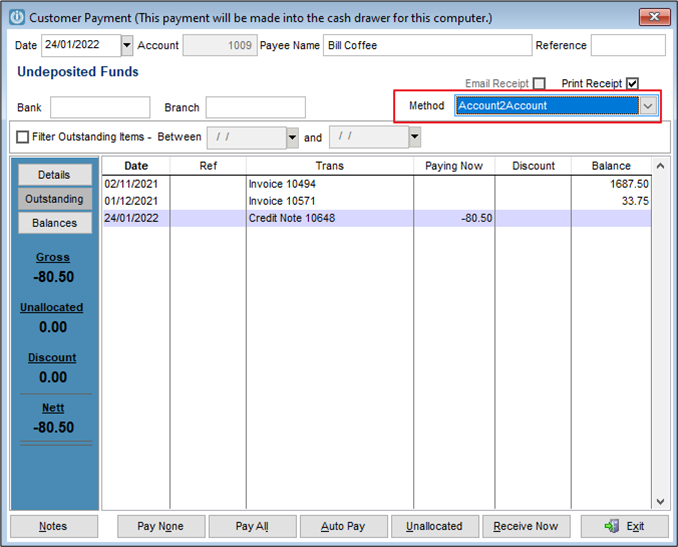 The debit and credit invoices balance each other out.
Genuine Invoice
A further invoice needs to be raised to show the actual outstanding invoice in the customers account.
Remember to delete out any extra OPE's that may have been created during this process.