When I run my Profit and Loss report, I can see some of my General Ledger Codes showing up three times.
Solution
In the first instance, use Financial / Utilities / Check Financial Integrity to see if the codes show up on this report.

Have a look at the chart, and we can see that the Sub Account for 10-1060 does not exist.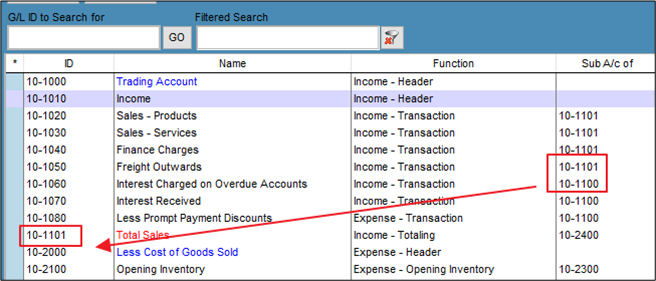 Change the Sub Account to reflect where these figures should add to.
The Totaling account does not check for Sub Accounts when it is being deleted.