There is no current Export available for ANZ Internet Banking.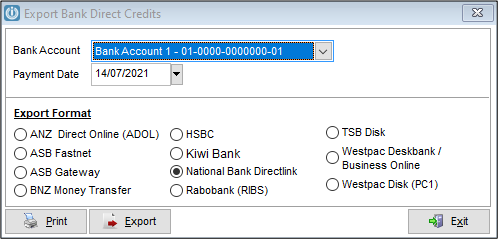 If users select the ANZ Direct Online (ADOL) option, this will add an extra 0 to the account number and an extra 0 to the suffix.
In order to use this for the ANZ Internet Banking, users will need to edit the DCBatch are remove these additional zeros.