A Use When Received into Stock kitset, will remove products from your stock and combine these together in one product that is then able to be sold. See What are Two Options for Kitsets for further information.
After setting up the product code as a kitset using the instructions from the link, we now need to create the unit so it is available for sale.
To remove the individual components and add the package to stock, go to Products / Receive Products. Select the location and enter in the Kitset product code and quantity, the rate is the cost rate on the Kitset code.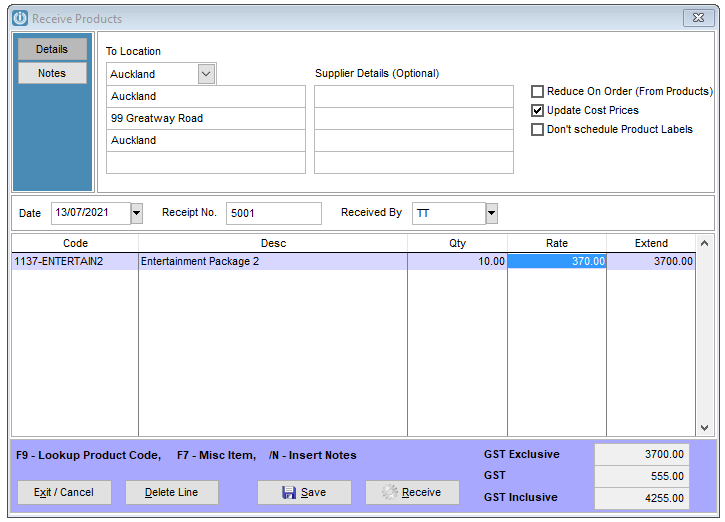 Enter Receive when everything is correct on this screen.
At this point we no longer have the individual components available for sale, we have 10 Entertainment Packages that will be bundled together as a complete product.
This is shown on the Audit of the Receipt, the negative lines are the products being removed from stock and we are left with ten 1137-ENTERTAIN2