On the Bank Reconciliation when closed it lists Unexported Direct Credits.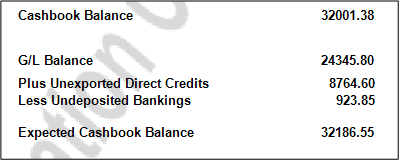 These are Supplier Payments that have been paid but not exported to the bank. To review these go to Cashbook / Prepare Direct Credit Export.
Tag All and the balance will match the amount showing in the Bank Rec.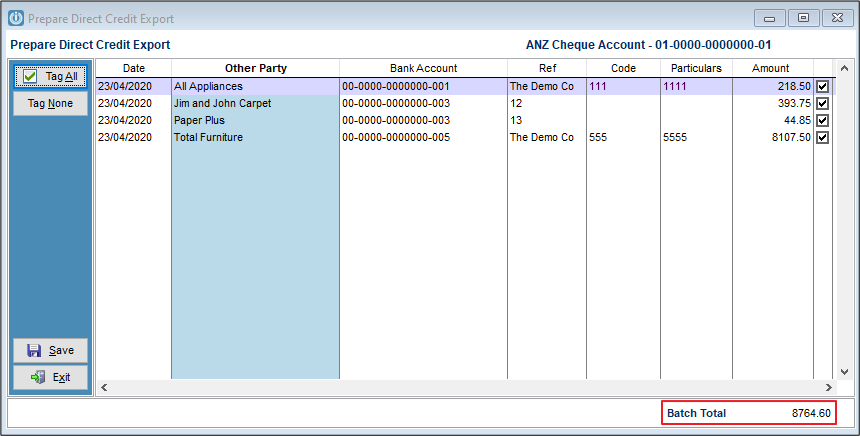 Trouble Shooting
If the Bank Rec is for a previous date, go to Cashbook / Reports / Reprint a Report and locate the correct Direct Credit report and matching balance.
If you are looking for a current balance and the Batch Total does not match, exit the screen and forward date the Date. It is possible that the Undeposited Direct Credit is forward dated.