I currently have one location, if I add another one, what will this mean?
The addition of each location will increase the size of the database. Infusion has ten Locations available for users to access under Admin / Settings / Products - Locations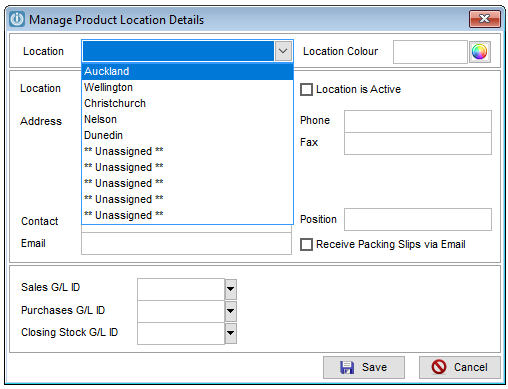 These can be renamed and ticked to become Active by the user. Remember to add the address, this is shown on the Purchase Orders.
If you require more than 10 standard locations, please contact Support or your Partner who will change the number of product locations.
See Settings Colours for Locations for details about how to show the differences between each location.
Adding new locations can allow the user to track General Ledger Sales Priorities it is important to understand how this works.