The BNZ Invoice Finance Export is located under the Cashbook Utilities menu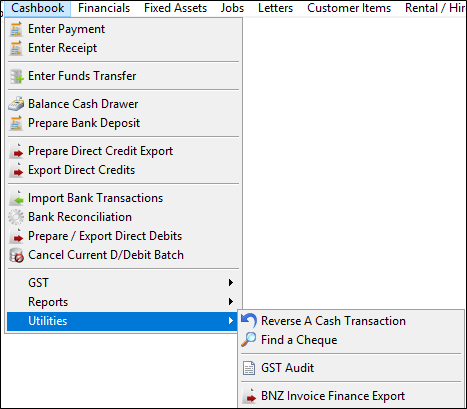 Once selected, the following screen will appear.
You can select the Export Date, Aged Balances or New Invoices.
If the Customers are to be Excluded, Check 6 in the Customers Account Custom Field.
The next prompt will ask where the files you have selected are to be saved. It is recommended that you have a folder in your Infusion Directory called BNZ Financial Export. This makes it easier to locate the files.

If three files were selected they will appear like this.
But if the InvoiceBatch is exported twice for the same date it will overwrite itself. If this occurs Infusion Support or your Partner will have to reset the BNZ Financial Export