A new report has been added to detail the outstanding Job Deposits.
This is found in the fourth section of the Job Reports.
The standard parameters are available, including Completed and All Jobs.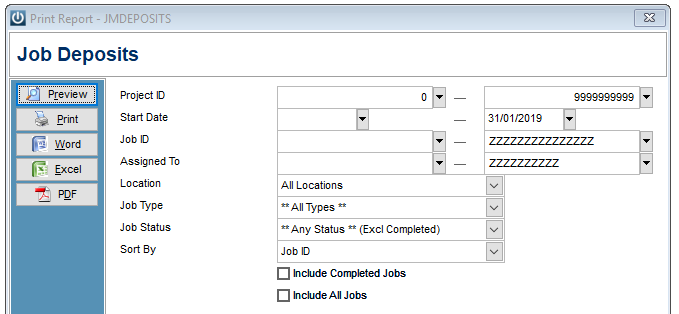 But using the selection above the report below appears, detailing the Job ID, Job Title, Customer, Job Type, Deposit Paid, Deposit Paid, Deposit Used and Deposit Balance.
This will allow users to keep better control on Jobs with Deposits.