I have a job that is ready to be invoiced and it has a serial tracked item on it.  When the invoice is processed I get a warning asking for the Serial Number, why?
Solution
When an Job is invoiced from a Quote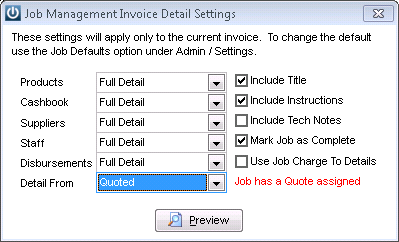 The quote did not have the details of the serial number attached to it.  When this is turned into an invoice, the serial number needs to be added.
As soon as this is done the Invoice will post correctly.