We sell Gift Cards to Customers, how are we best able to process them?
Solution
Before a Gift Card can be sold or redeemed they must be set up in your system. 
Set up the Financial Code
A Under Financials a new General Ledger account in the Balance Sheet similar to below must be created.
Set up a new Product code
Create a new Product Code called Giftcard

Under the Details tab set:
Untick Track Quantities
Untick Allow Discounts
Untick Use Discount Matrix
 Change the Sales and Purchases G/L codes to those that have previously been set up, ignore the warning about the Income and Expense Code.
Select Save
Set up a New Payment Method
From the Admin / Settings / G/L Cashbook / Manage Banking Groups menu select New from the Banking Groups section and enter Giftcard
Select OK

With the new Giftcard heading highlighted select New from the Banking Methods section  
Enter Giftcard and  tick the Open Cash Drawer if this is to happen when this Banking Method is selected.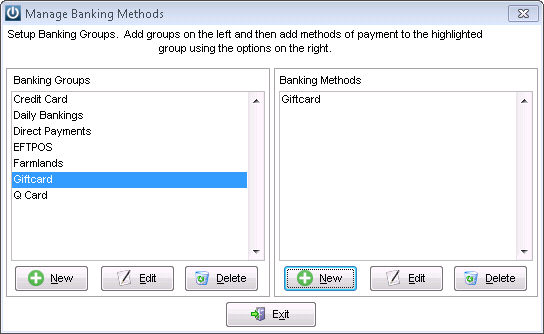 This will now show again in the Banking Method.
Selling a Giftcard



The sale of an Gift Card can be processed just like any other product through the POS or Customer Invoice Screen. Create an Invoice for the Customer and using the Product code Giftcard. The Rate will need to be adjusted in accordance with the value of the card. (POS Defaults must allow the changing of Rates)
The system will not allow you to give a discount on the Card.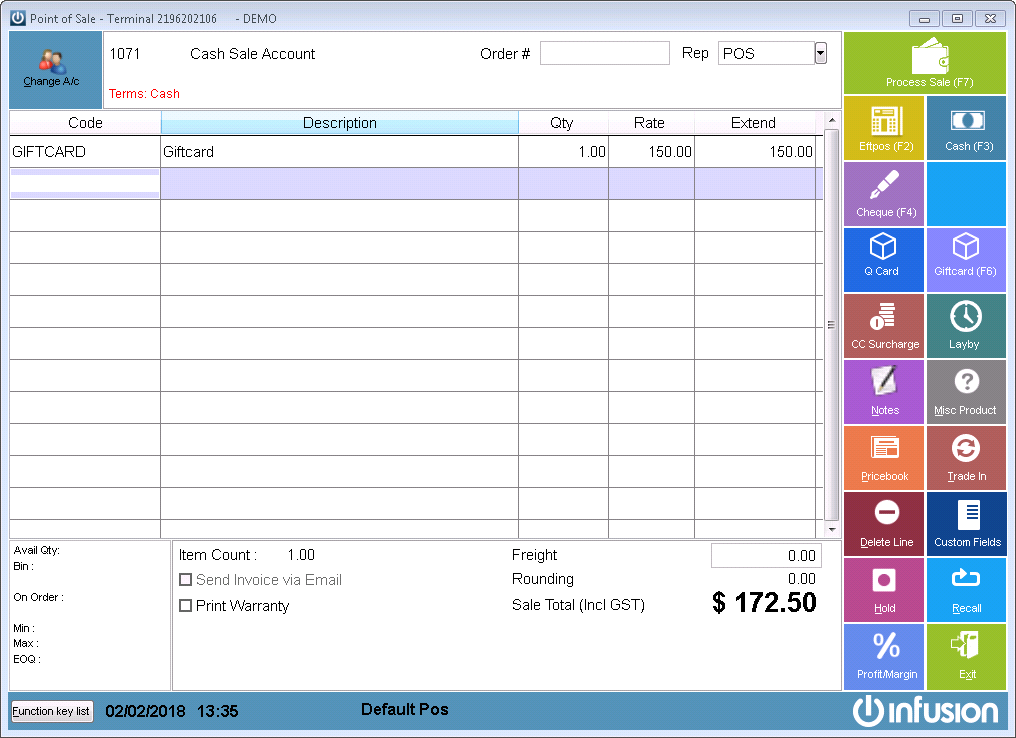 Processing a Sale using a Giftcard
Select Process Sale from the top right of your POS screen (or F7) and enter the amounts being paid and the method or methods if more than one is being used.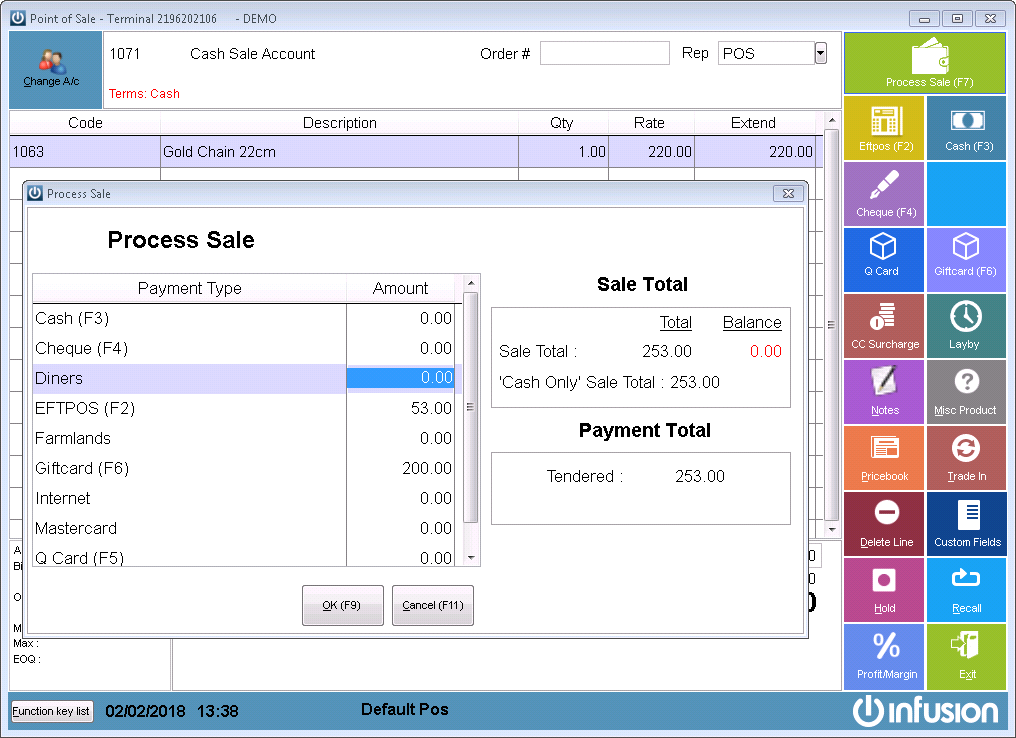 At the end of the day your cash up / drawer contents report will have an additional group called Giftcard
When the Cash Drawer is balanced  an amount will need to be entered in for Giftcard payment method field.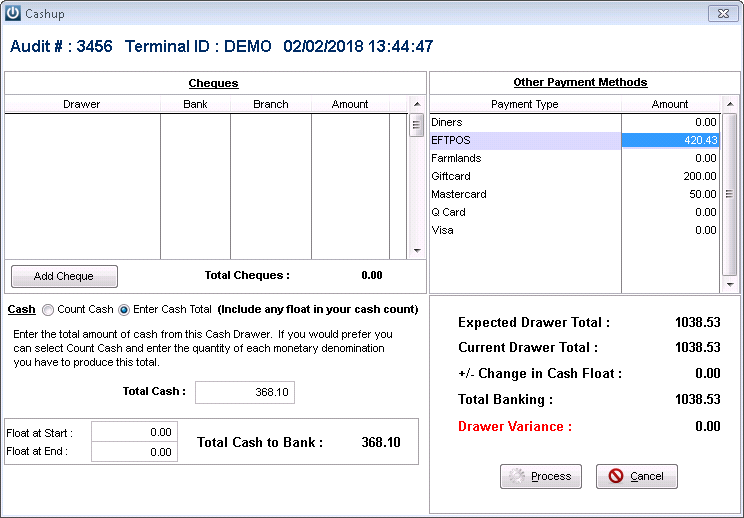 When a payment summary arrives this should be processed as a new daily banking.  DO NOT DEPOSIT prepare this banking until the payment has arrived.
The Giftcard daily banking may build up over a week period. When a payment summary is received go into the Cashbook / Prepare Bank Deposit menu option and select the Giftcard option.
This will display all the cards redeemed by your store. Tag the cards and values covered by the Payment Summary then select Close Off. Make sure the date selected is same date as the Payment summary.
Important Notes:
NO GST is incurred when you sell the Giftcard.
The Value of GST is only introduced when the Giftcard is Redeemed.
Giftcards may be sold using the POS Screen or the Customer invoice screen.
The sale of Giftcards will show on your Sales Analysis report.
Users must be allowed to change Rates to sell the Giftcards in the Invoice Screen.
The POS Defaults must allow the Rates to be changed.