What do the letters on the left of the Enter Job Cost Screen mean?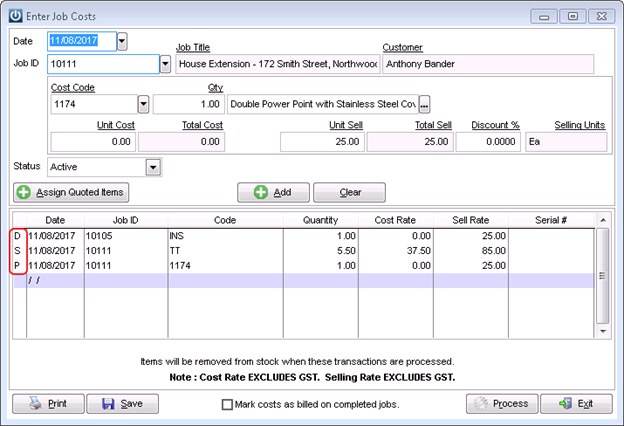 Explanation
The letter describes what Job Management Type the codes are.  On the settings tab of a product, is the field for the Job Management Type - there is a drop down list.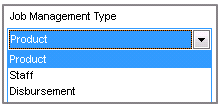 The choice made here will determine how job costs are reported in the Job Management Module, and how different costs are summarised on invoices raised for a job.