To edit an RDP connection 
you need to right click on the icon and choose Edit.
Prior to making any changes please log off Infusion and Sign off the Hosted Server.
General Tab
Credentials can be saved so the connection remembers the Computer, Username and Password.

Display
It may be necessary to change the size of the remote desktop or if multiple screens are available, they can be selected for use from this tab.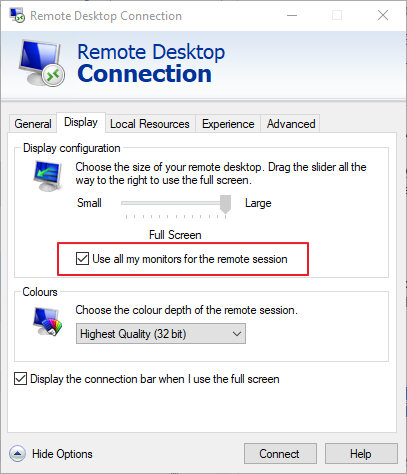 Local Resources
Both Printers and Clipboard should be ticked so that users can access these from the remote connection (useful for Excel)
Following any changes go back to the General Tab and Save the Connection Settings.
Log back on to the Hosted Server.