To edit an RDP connection

 you need to right click on the icon and choose Edit.
From here you need to check that your screen size is correct and that the Local Devices (Printers) are set correctly.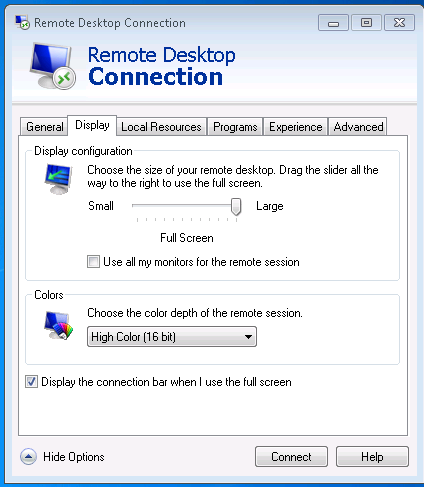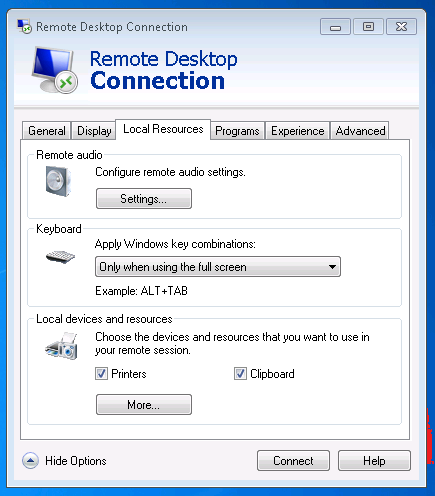 Display:  It may be necessary to change the size of the remote desktop or tick the box if necessary. 
Local Resources: make sure that Printers and Clipboard are both ticked so that users can access these from the remote connection (useful for Excel)