I am closing my Financial Year and but getting a warning about having Default Sales, Purchases or Closing Inventory Accounts set up under Financial Control Links.  I have never seen this before.  Why am I getting it now?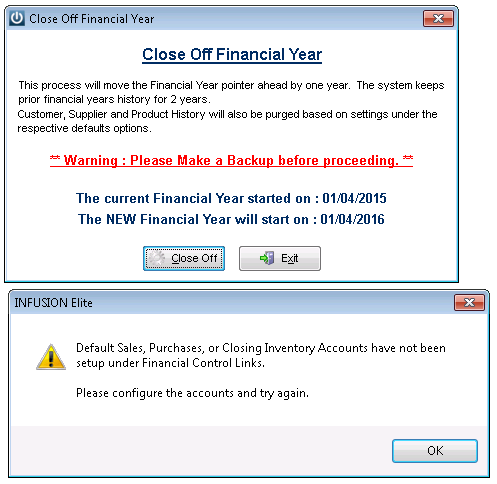 Solution
This is because one or all of the Default GL codes in Admin / Defaults / Manage Financial Defaults are blank.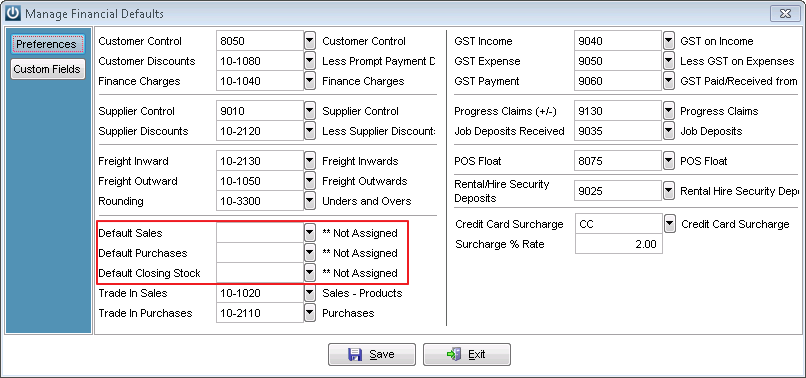 This was a change made in Version 8.310 but has since been reversed in Version 8.410.   If these are blank deliberately then it is recommended that users upgrade to the latest version available. They will then be able to close off the Financial Year.
Otherwise fill in the Blank GL Codes and continue the Financial Year Close off.