A product can be set to "Exclude from Trade Me" by using the checkbox option located in the Website tab of products.
At the time of saving the change on the product, the software removes it from the Trade Me Products list, if it exists there.
The Add function of the My Trade Me Products screen does not allow adding it if the Product has been set to be Excluded from Trade Me.
The Bulk Add function ignores these products.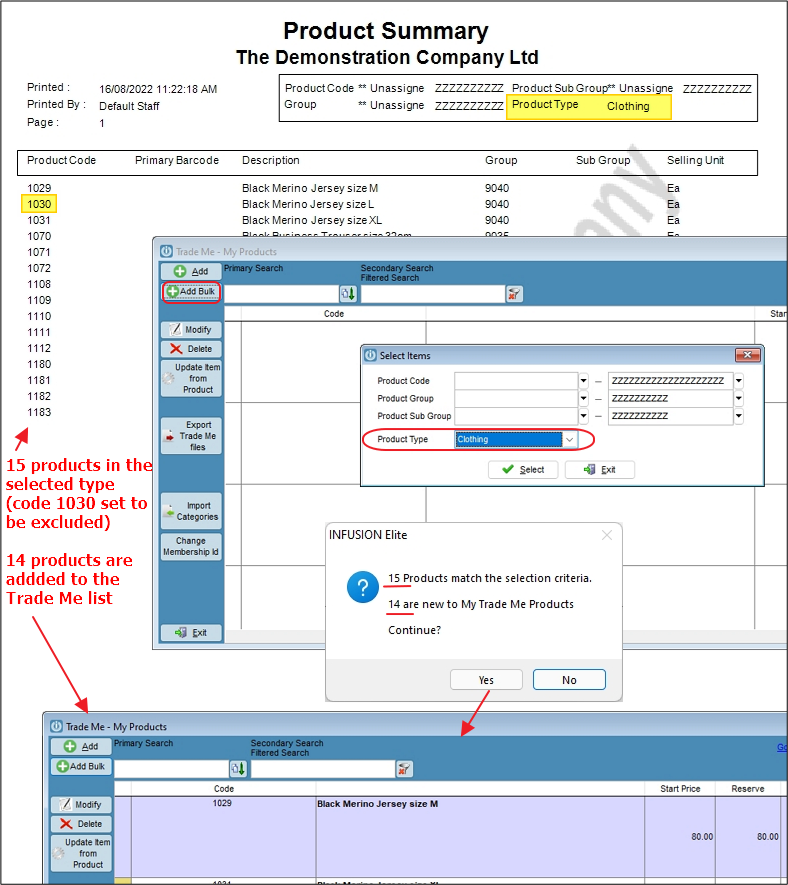 Updating Existing Stock
On the setup of Import Routines, the Product Data Type has been updated to include the Exclude from Trade Me field. This is a logic field and the value to import must be T or F. When setting a product to be excluded via the import, the software validates and removes products from My Trade Me accordingly.