We want to use one of our Products as a Demo product. How do we record this?
Solution
Duplicate the product and add Demo to the start of the new product code
If the stock exists in your system
To remove the original item from stock, go to Products / Write Off Product. Enter the serial number if this applied.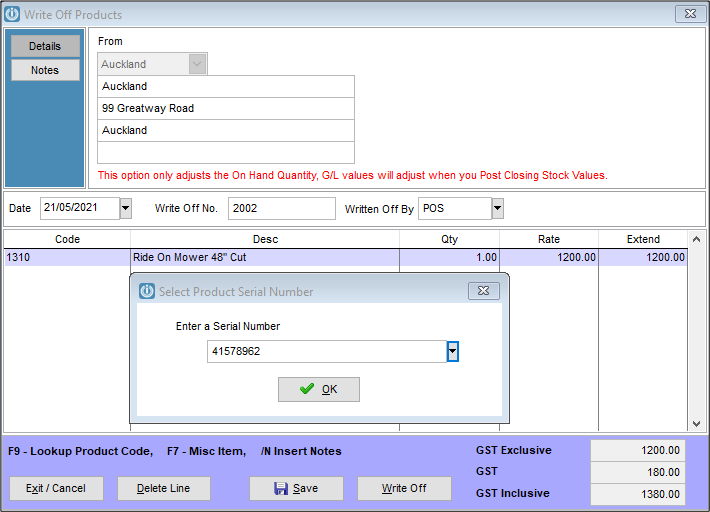 Go to Products / Receive Products and enter in the Demo product code. Entering the serial number if required.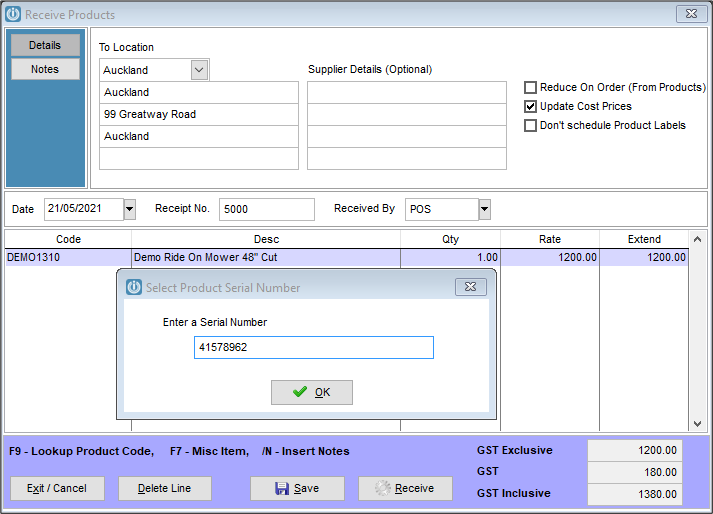 When Receipting the product from the Supplier Invoice
Duplicate the product code as above and use the Demo code to receipt the stock in.
Financial Journal
To remove the value of the Demo item from Purchases, and add to your Plant, do a Financial Journal, this will prevent the value of the Demo item being added to your stock valuation report.
Record Usage
When the Demo product is given out, create a job and add the product code to the job.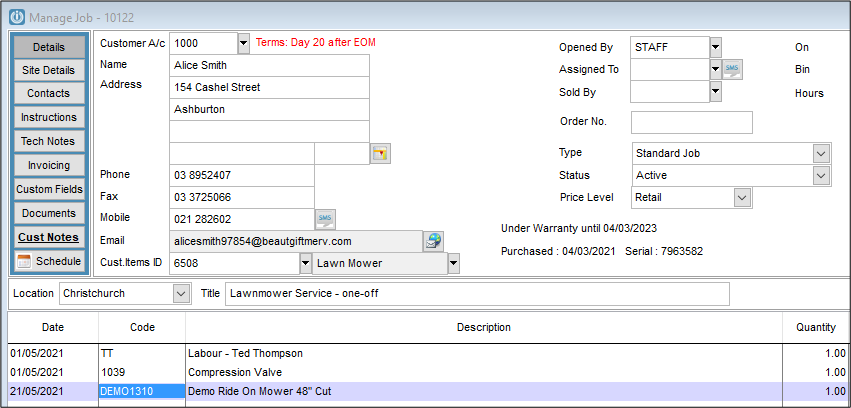 Selling the Demo Stock
When it is time for the Demo Stock to be sold, use the product code and discount the retail price back as required.
Enter a Financial Journal when selling the Demo item, to add the value back to Purchases and remove from Plant.