Bullguard Internet Security falsely identified IBSMain.exe as a suspicious file and quarantined it.
To restore IBSMain.exe
It may be necessary to select the up arrow head at the systray, (bottom right hand corner) to see the BullGuard Icon. Select the BullGuard icon to launch.
Select Antivirus, and drag the Antivirus Protection slider to the right to turn it off.

Select the Arrow to the right of Bullguard Icon to reveal the customized window.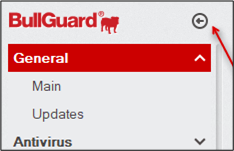 Select the tree dots as indicated to the right of Quarantine symbol.
The list holds all the programs that have been quarantined. Place a tick on IBSMain.exe and select Restore. This would restore the file to its original folder.
To exclude Infusion Folder from antivirus scan
Select the arrow to toggle to the main Window.Select Antivirus to reveal sub heading. Left click on Tuning, then Skip files/folders to select Infusion Folder.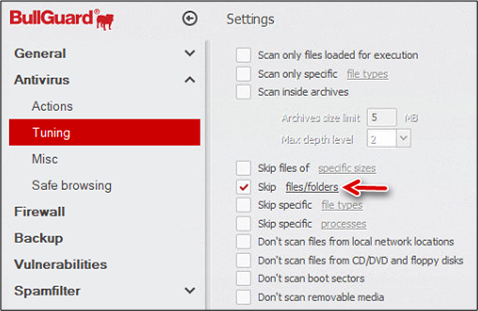 Select Antivirus and drag the Antivirus Protection to the left to turn it ON.