From infusioncollect.com register a new client.
To set up the accounting system, select here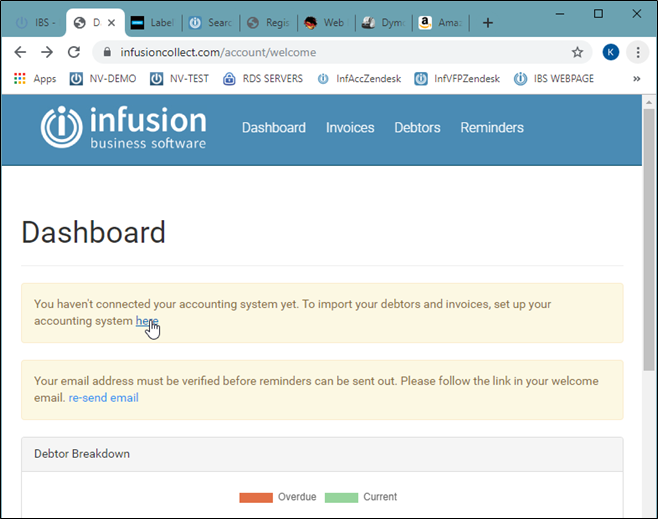 The Infusion Icon is here for selection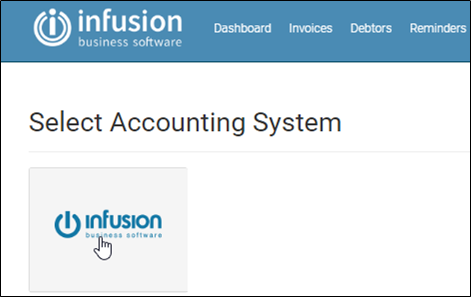 Follow the prompts as they appear
This step may see an additional program installed and launched.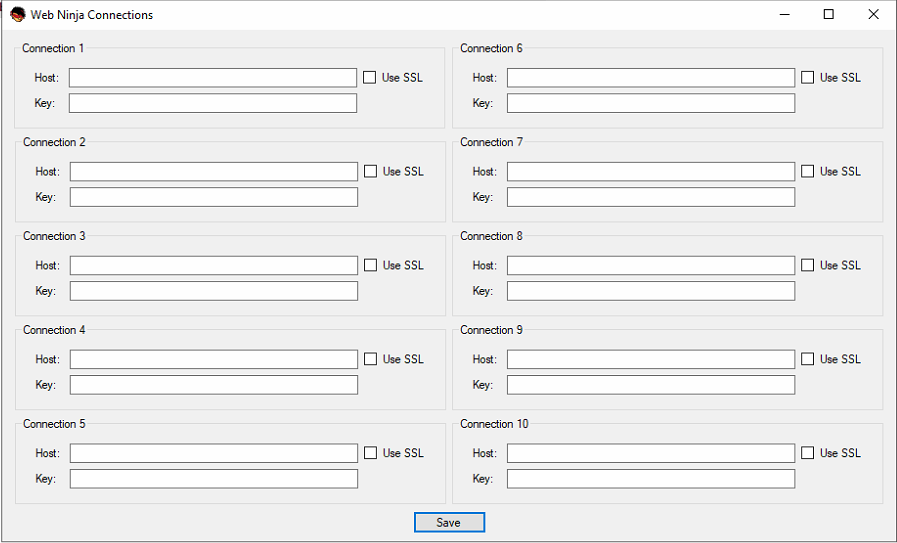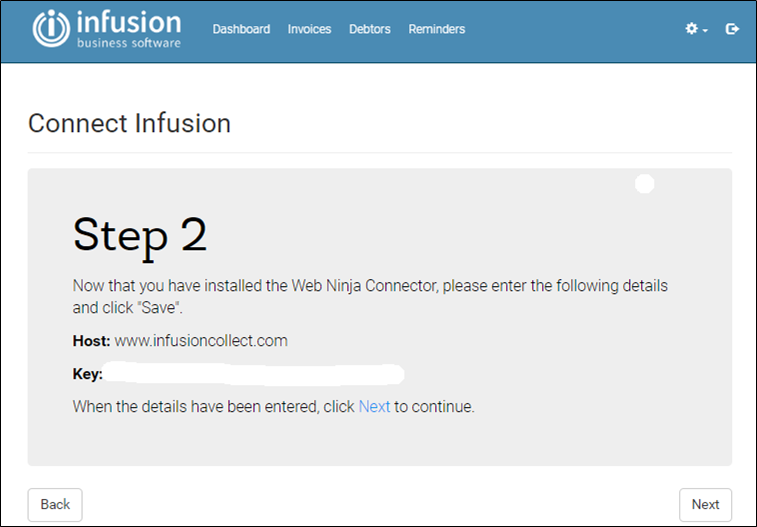 Take the details from Step 2 and enter in the Web Ninja Connections screen (if Connection 1 is taken, use Connection 2)

SAVE the connector.
RESTART the Service (WebNinja)
Enter in the Infusion Path
Please note any warnings on the screen and repair as required.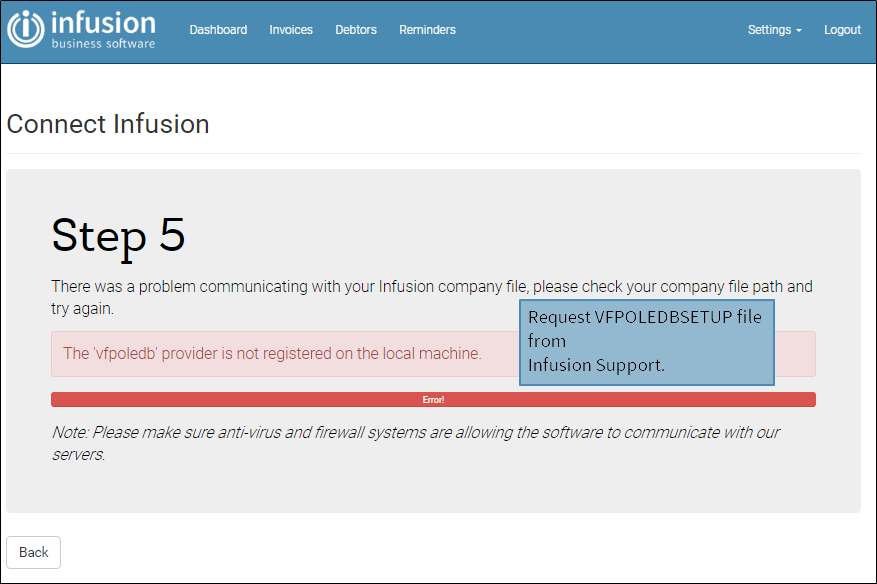 Everything is successful
The service running on the Task Manager