When entering a Manual Sale Adjustment, there is a message at the top of the screen that indicates if the Sales Analysis will or will not be updated.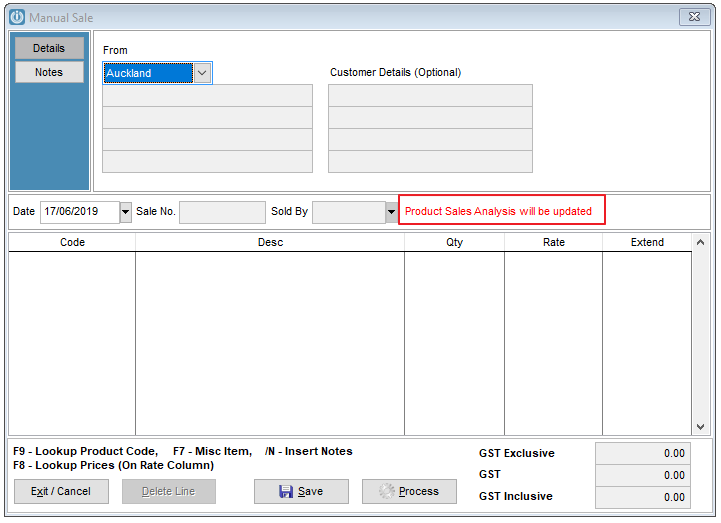 This is controlled by a setting in Admin / Defaults / Manage Product Defaults
If the Tick is removed, the Product Sales Analysis will Not be updated.

The adjustment never affects the Profit and Loss directly, it just makes the stock level go down, which would affect the stock valuation and therefore the cost of goods sold. BUT, your journal adjusting the purchase value cancels that out. See Updating the Stock Value to the General Ledger
When using the Products/ Manual Sale Adjustment option the latest cost will be used at all times, even if your product defaults are set to use the average cost rate. Be careful to check which rate your system is set to use in Admin/ Defaults/ Manage Product Defaults and change it in this screen before actioning the adjustment.