To use Afterpay in Infusion it needs to be set up in Admin / Settings / G/L Cashbook / Manage Banking Groups.
A new Banking Group and Banking Method should be set up, both to be called Afterpay.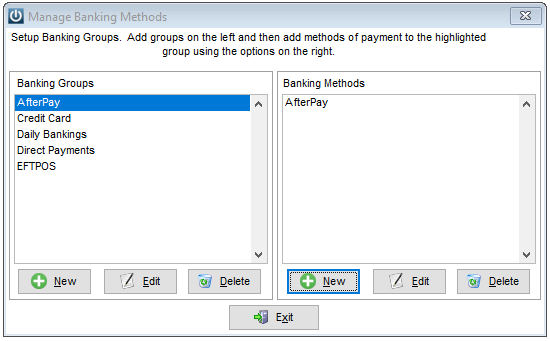 Create the Invoice as usual and when accepting payment, the Afterpay method will then appear in the POS Screen.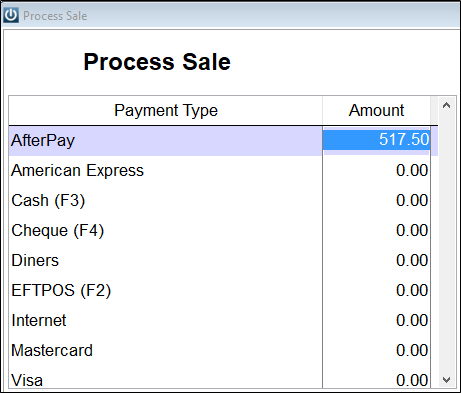 When the Cashup is done at the end of the day, Afterpay will appear.
Proceed with the Cashup as usual and deposit the Afterpay total into the Bank once it has been received, deposit into the bank as normal.
The total will be more than the amount receipted into the bank if Commission has been removed. To allow for this, create a Cashbook Payment. Date it the same date as the Deposit and the Payment amount will be for the amount of Commission that has been deducted.
The net effect is the Deposit of the invoices paid is the total amount received, the Commission is coded to the Commissions GL Code.
Two enteries are recorded into the Bank Rec screen.