We received a cheque during our days' trading, but it is not showing when we go to do the Prepare Bank Deposit. Where is it?
Solution
Reprint the Cashup Docket to check all totals.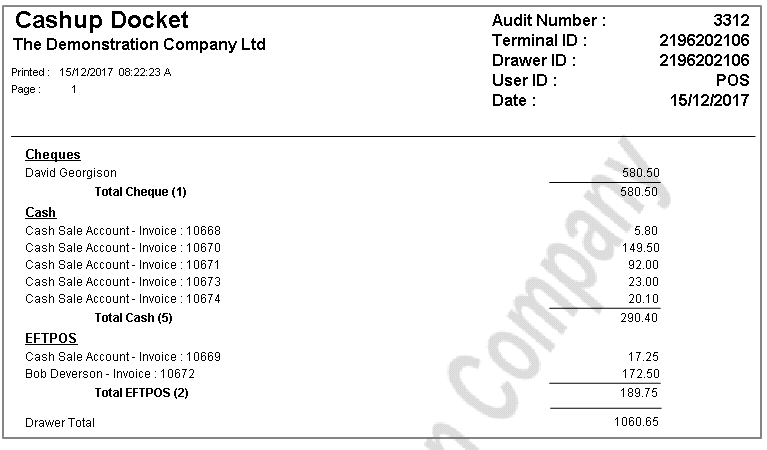 Check the Reprint Cashbook Report, ensure that the Cashdrawer removal and balanced amounts are the same.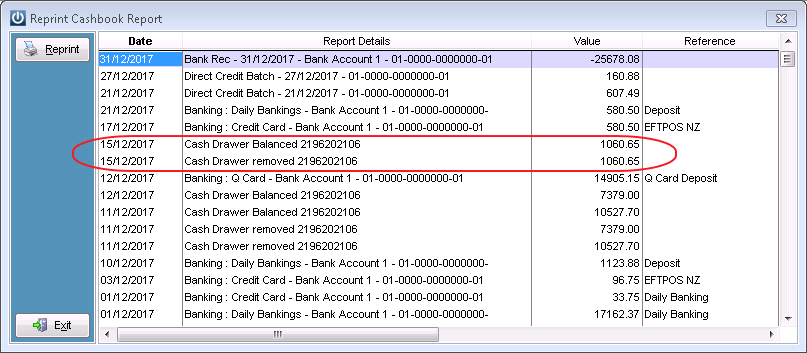 If they are, check the totals of each banking group. In this case the original cash amount from the Cashup Docket was $290.40 but in the daily banking it is showing as $870.90. Which is the missing cheque of $580.50 + 290.40 = 870.90
It had been entered in the Cashup as a total cash amount and the Cheque remained unticked.