We use Office 365, how do we set this on so we can Email from the software?
Solution
Email Defaults are set up under Admin / Manage Email Defaults

Email Server: smtp.office365.com
Default Sending Email Address: The email address that you are setting up.
Do not tick Use document creators Email Address. See below*
User Name: your office365 username
User Password: your office 365 password
Tick Use TLS
Server Port: 587
SMTP Authorisation Method: blank or "LOGIN"
See example below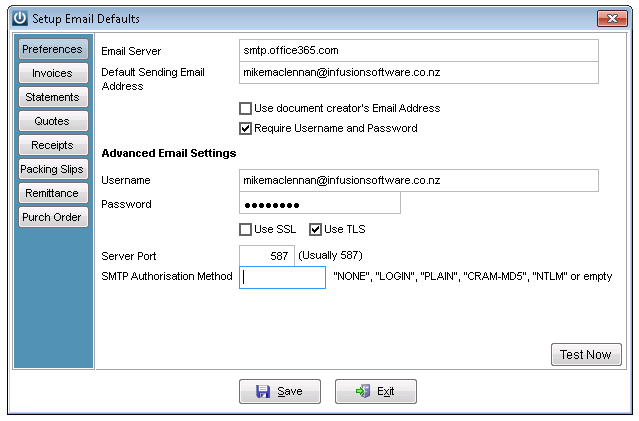 Save
Open the Email Defaults and send a Test Email.
If the Test email records a SMTP Error, see this article on How To Allow SMTP Connections from Office 365
*The system will only allow one email address with Office 365.  The can be no alternative addresses set up under Invoices, Statements etc or the emails will not send.  These must be removed.