When entering the Office 365 SMTP details in the Infusion Email Defaults, you may have to configure an SMTP relay on your email server's end for it work correctly.
The requirement for this will depend on your Office 365 security settings and configuration.
Follow the below steps to set this up:
Log in to your Office 365 account, open the Exchange Admin Centre and click Mail Flow, and click Connectors.
Click the "+" symbol to create a new connector.
Under Select your Mail Flow Scenario, set the "From" field as Your Organization's email server, and the "To" field as Office 365. Click "Next" to proceed.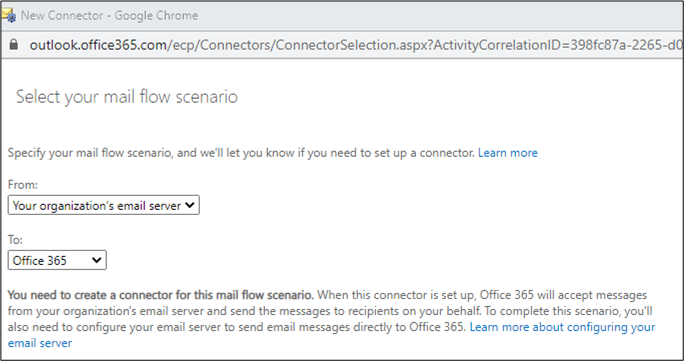 Give your relay connector a Name and a Description as required. Let the Turn it on and Retain internal Exchange email headers options remain enabled, and click "Next".
Under "How should Office 365 identify email from your email server", select the second option, and click the "+" symbol to add your own IP address. If you don't know this, search for "What's my IP" in Google, and you'll see your IP address as the first result.

Select the Plus button to enter the IP Address, select "OK" to add it.

Once all the IP addresses are added, click "Next" to proceed.
A summary for the relay connector will then be displayed; click "Save" to create it.
Once you've followed all of these steps, go back into the Manage Email Defaults menu in Infusion and enter your Office 365 SMTP details. Then, try sending a test email from this window to confirm the SMTP details work.
In Infusion, this will look similar to the following: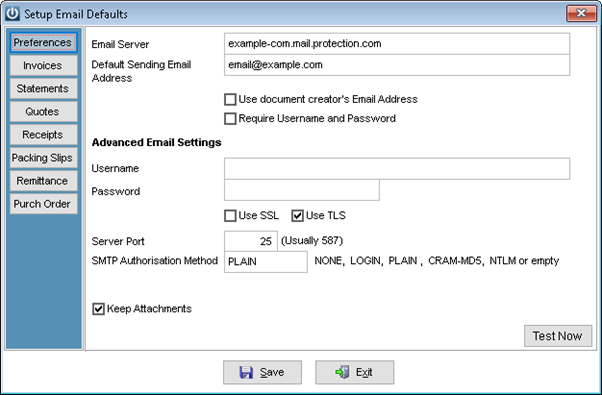 To allow the emails to show in the Outbox of the user please refer to the Recording sent emails article
Some work arounds have also been found