The Email Defaults have an option to send Purch Order by different email addresses.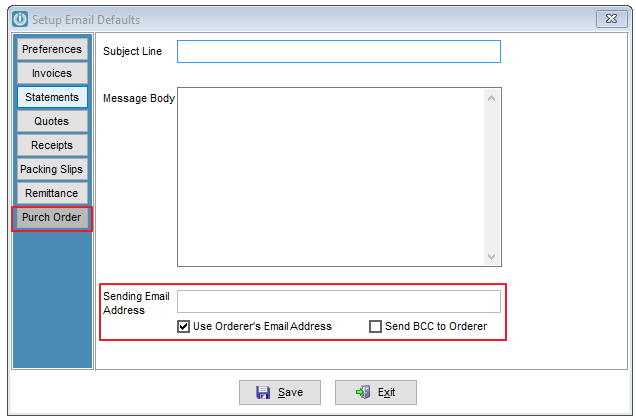 If the Sending Email Address empty, the default email address from Preferences tab is used.
When an address is added, this will be used.
There is a hierarchy regarding using the Orders Email Address. If the Ordered by field on a Purchase Order has user a staff member selected, and that same staff member has a company email address in the STAFF menu, the Purchase Order is sent to the queue. The email defaults are set to use the orderer's email address (use document creator's email address flag is OFF), but the queue sends the email from the default email address instead of the orderer's address.