How do we add extra barcodes to our Products?
Solution
Your supplier may have supplied the same Product with different barcodes on it.  In Infusion you can add different barcodes by opening the Product and clicking on the button beside the Primary Barcode box.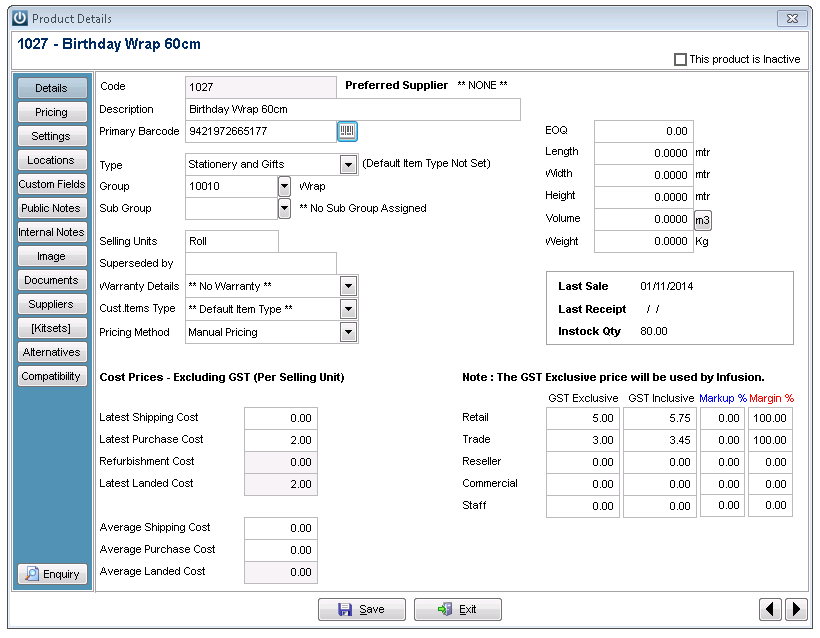 Another box will open and you can scan or key in extra barcodes, or delete if necessary.  These additional barcodes will be used when searching for the product in an Invoice or POS docket. They will not showup when scanned in the Manage Product Screen.