I am getting a message that says my daily backup is overdue.  Why am I getting this and how can I stop it?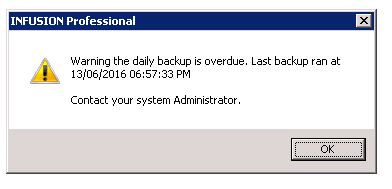 Solution
This message appears because in Admin / Defaults / Manage System Defaults the option "Check for last backup daily" is selected.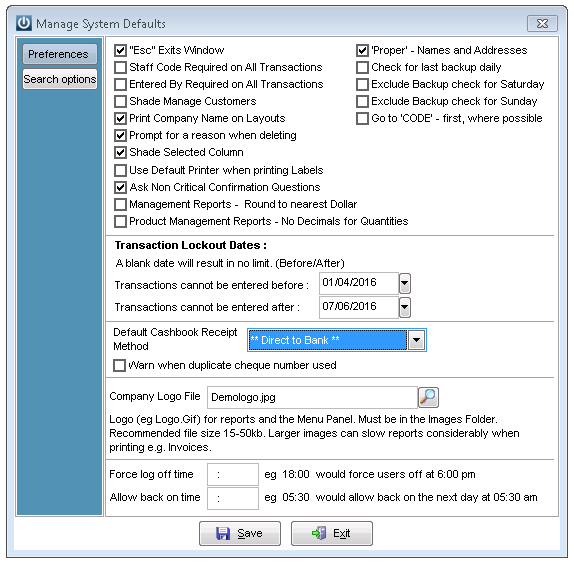 If a backup wasn't done on the previous day this message will appear. To stop the message appearing, untick the box.