Some computers may require DEP settings turned off for Infusion. To determine if a computer requires this log into Infusion and try to open and re-save an existing record. For example, a Customer Account, or a Product Code. If you get an error saying "Fatal Error – Visual Fox Pro has stopped working" with the specific EXCEPTION CODE c0000005, then you need to turn off DEP for Infusion.  You should be able to see the exception code the error relates to directly on your monitor (sometimes it is hidden behind other screens), otherwise it will be logged in the Windows Event Viewer.
To turn DEP off for Infusion, first find out what the path in the Infusion shortcut on your computer is. Right click on the Infusion icon on your desktop and select Properties; take note of the path you see in the TARGET field and close the Properties screen.
If using a Windows 10 Computer this will only be set if you are the Administrator of the Computer, for further instructions see this article

From the start button on Windows, right click on Computer, select Properties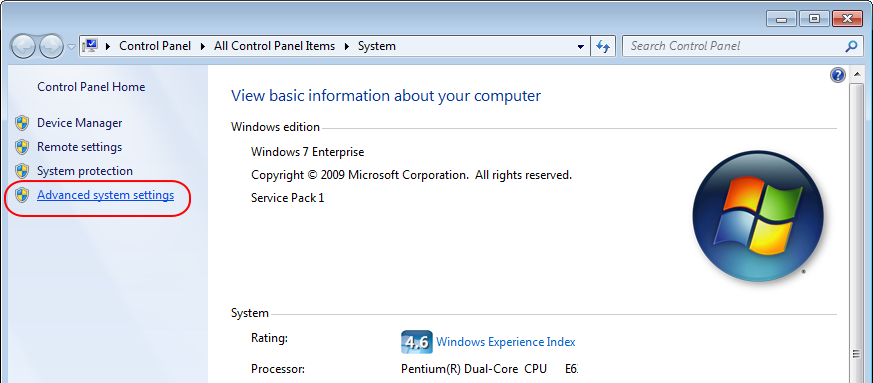 then Advanced System Settings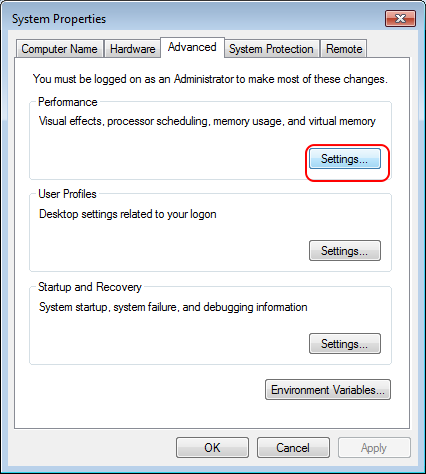 In the Performance section, click on the Settings button
Select the Data Execution Prevention tab and change the setting to "Turn on DEP for all programs and services except those I select:"
The Add button will then become active. Click on it and browse to find the IBSAPP.EXE  or Parrallelfox  file from the Infusion folder (located through the path you took note of at the beginning)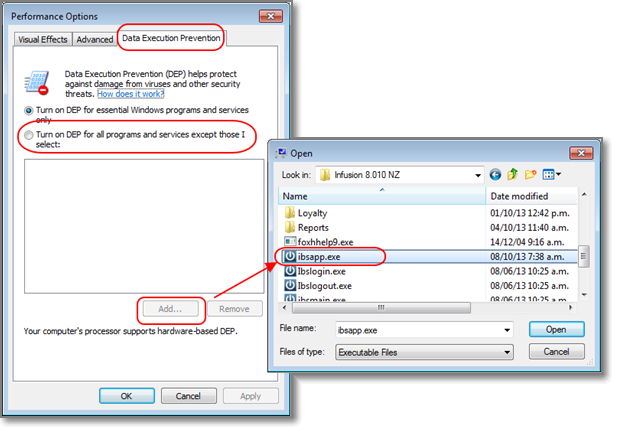 Now you will see the file added. Note that depending on your operating system version you may see either: "ibsapp.exe",   "i"   or    "Accounting Application". Click Apply and then OK and re-start the computer.