How do I split a transaction?
1.  Find the transaction in the Bank Reconciliation and highlight the transaction.
2.  Click SPLIT on left menu on Bank reconciliation screen.
3.  Enter the amount to be split.         Eg. $687.50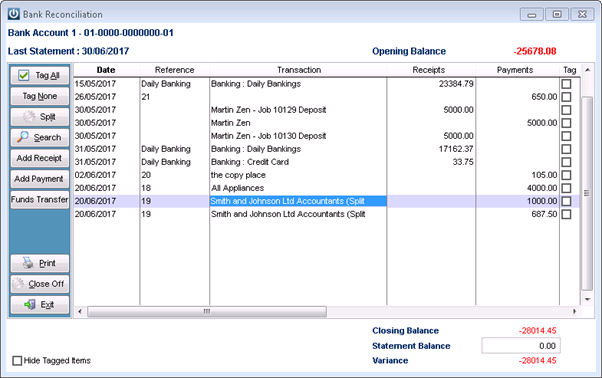 Eg. The transaction will now appear as $1,000.00 and $687.50 on the Bank Reconciliation.