I have entered incorrect information in my budget and want to clear it all out. How do I do that?

Solution 
The process of overwriting an entire budget differs depending on how the existing Budget was created. If the Budget was copied from the previous years Actuals simply re-enter these again.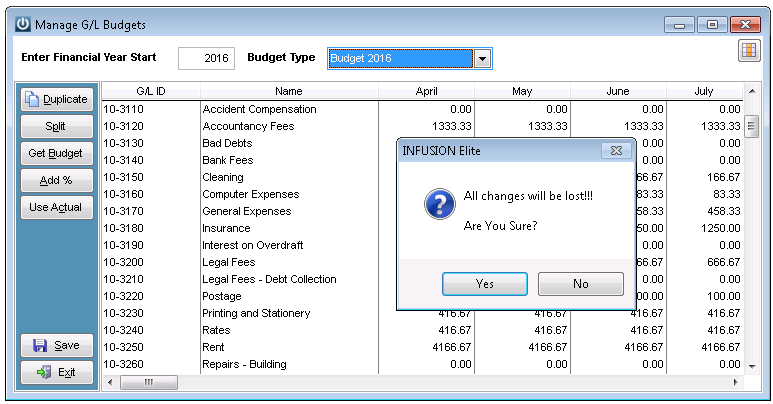 If the Budget was imported from a CSV file through Financials / Utilities / Import Budgets then reimport the file again.
To only make changes to one or two lines enter these manually.