We have come in to find an Unable to Log on Message that there was an Upgrade In Progress. Who has done our upgrade and how can we access our Program?
Solution
If you are on the Hosted Server we do the upgrades over night and on some occasions you may encounter this message in the morning.
If you Partner has access to your site they may also complete the upgrades out of office hours.
Please call Infusion or your Partner to gain access. They will enter the password and ensure that the upgrade has run correctly.
Only after this has been done will they then go and clear out the Upgrade in Progress message from Admin / Other / Who's Logged On.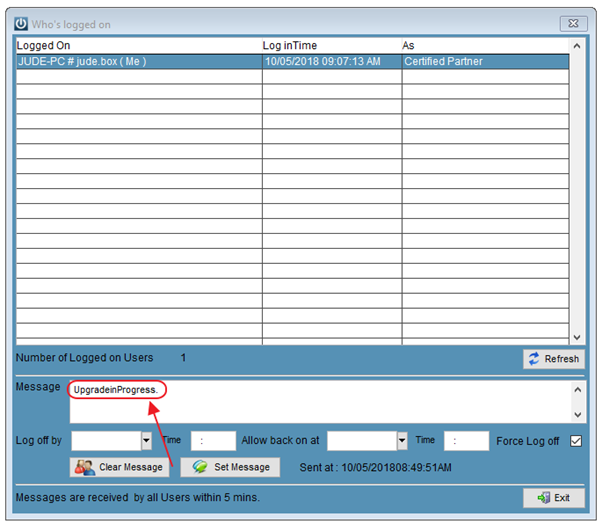 This also happens when the infdata table has been deleted. Your partner or Support Team will need to restore this table.