The Superseded field has been added to Pricebooks.
The field is available as an import field in the Import Routines for Pricebook data.
An option to update the superseded fields in the products file with the data from the pricebook file has been added to the Update Products button of the Pricebook screen.
Using a new product from Pricebook: if the item has a superseded by code, the software will not create the selected product, instead it will prompt the user to select the new code from the pricebook.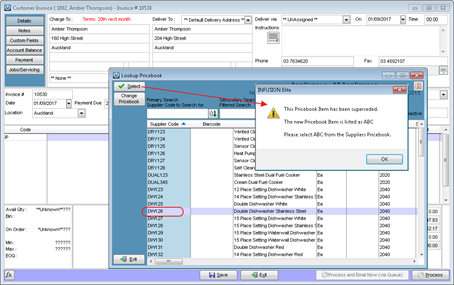 When using an item from the Products file that has been superseded by another code and yet the new code is not found in the products list, the user will receive a warning prompting to either keep using the old code in the transaction or to create the new code manually or from the Pricebook first.