On a Purchase Order there is an option to Print Item Labels and Print Job Labels, what do they do if I select them?
Solution
These buttons have two separate functions.
See the Existing Article on Printing Item Labels.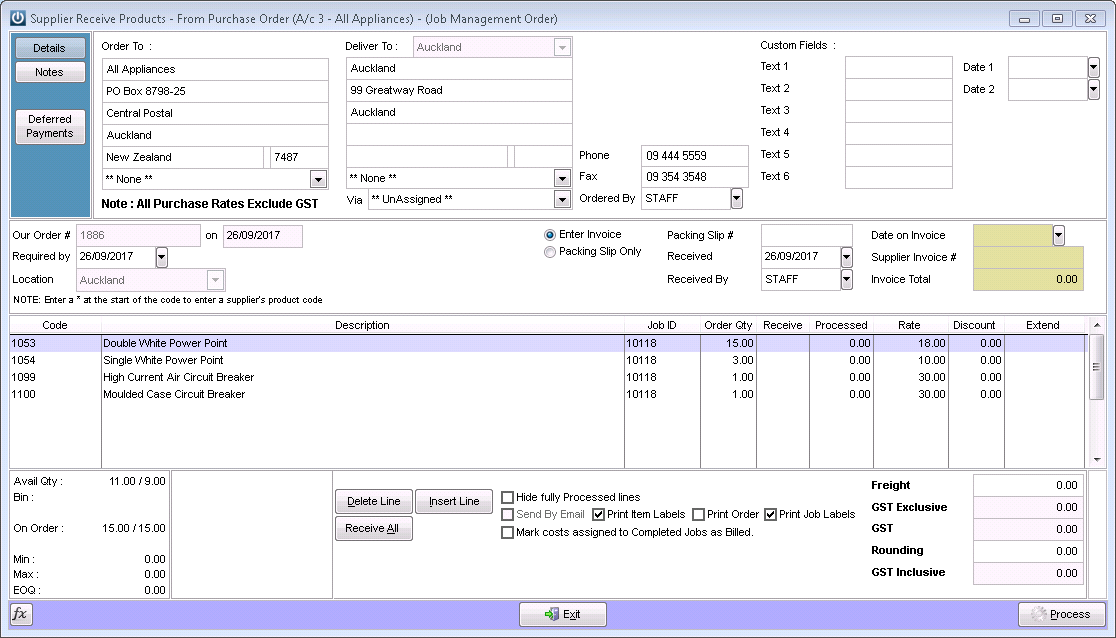 If the Print Job Labels option is selected, a label is printed for the Job.
But if both boxes are selected then for the Products that have a Job ID they will print to BARCODE7 and show as below.
Barcode 3 looks at only the Product Name, the Job Name and the JOBID