I have sold an Customer Item (OPE) and now I have two services the same assigned to it.
Solution
This occurs when a default service is set up under Admin / Settings / Customer Items (Outdoor Power Equipment) / Item Type and is populated with default services to be Scheduled.
An addition option to Setup Default Services is also available on the Product Details screen. This only shows when the Customer Item Type is set to the specific type and not **Default Item Type**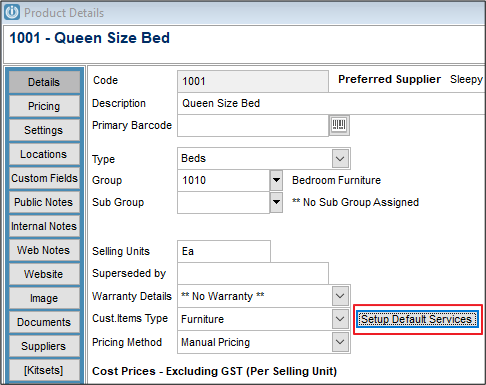 Selecting Setup Default Services and adding a service will create an additional service, to the one set up under the Item Type.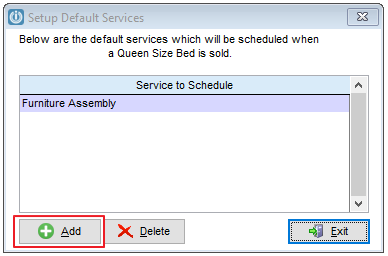 It is recommended that users select **Default Item Type** and let the Group settings manage the servicing.
See Ticket 11029