The Product Notes Import is installed by Support or your Partner.
This will put the notes into the public notes area of the products table.
Under Import / Export, select Import Data.
In the options select Product Notes Import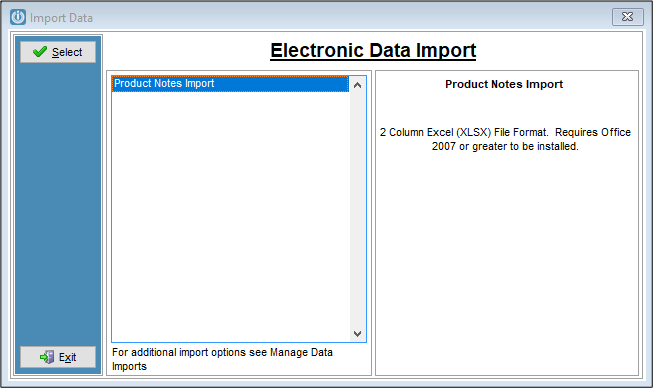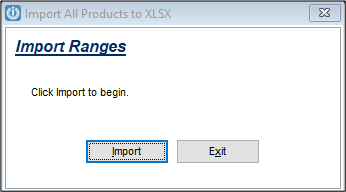 At this Prompt, navigate to the saved Excel sheet.
The import uses a two column XLSX file. No column headers are expected. There can be Line Breaks in the Notes column. Column A is the Product Code (must be in uppercase) and Column B is the Notes.